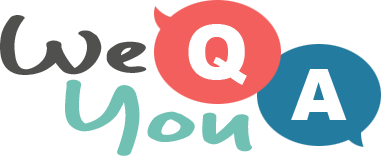 Movie Quiz
Question 1 of 10
Which Oscar category did 'Forrest Gump' (1994) win in the 67th Academy Awards in 1995?
Question 2 of 10
Lightning Jack' stars Paul Hogan. In which country was Hogan born?
Question 3 of 10
Who plays Private Benjamin in the 1980 Comedy 'Private Benjamin'?
Question 4 of 10
What is the correct title of the 1999 film?
Question 5 of 10
Where did Rio and co take off an adventure to in 'Rio' (2011)?
Question 6 of 10
Bad Moms Christmas' (2017) is a direct sequel to which of the following films?
Question 7 of 10
Which of the following actors is one of the main characters in 'Once Upon a Time… In Hollywood' (2019)?
Question 8 of 10
In 2002 romantic comedy, why is Toula's love for Ian frowned upon by her family?
Question 9 of 10
Who plays Mia Wallace in Pulp Fiction?
Question 10 of 10
What does the Hippie's campervan collide with in 'With Six You Get Eggroll', starring Doris Day?

Try another one of our quizzes
Brain test : 10 trivia questio
Your goal is to score 5/10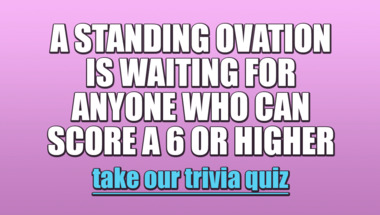 General Trivia Quiz
10 mixed questions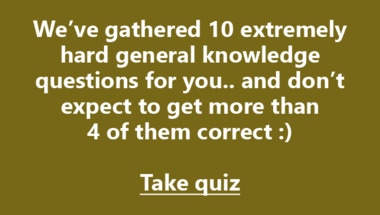 Trivia Quiz : Mixed categories
10 Questions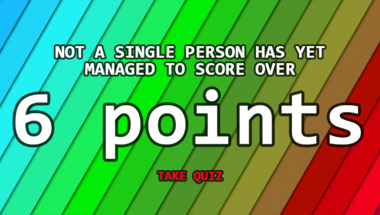 10 trivia quiz questions
Take it here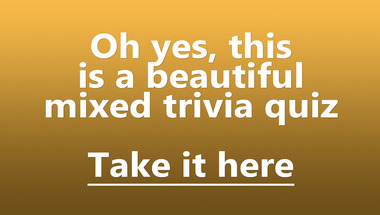 Trivia Quiz : Mixed categories
10 Questions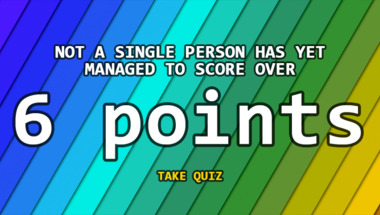 Mixed Trivia Quiz
10 questions lined up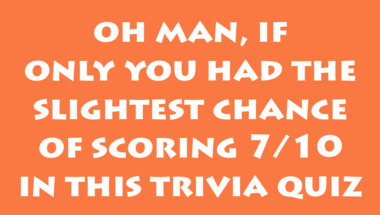 General Trivia Quiz with 10 fu
Can you score 7 or higher in this one?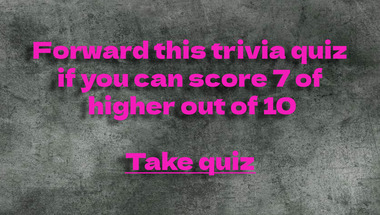 Trivia Quiz for knowledge hung
We wrote 10 questions in mixed categories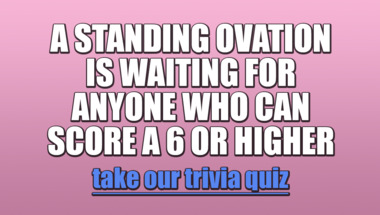 10 hard general trivia questio
Let's see how smart you really are!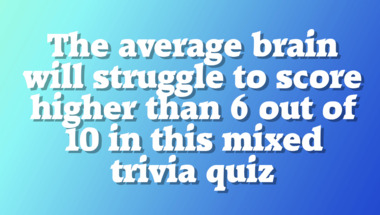 10 mixed general knowledge que
Are you up for a quiz?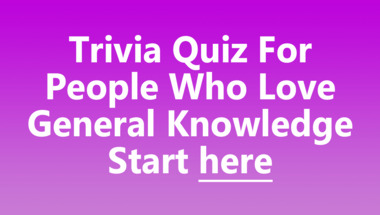 Science and nature quiz
10 questions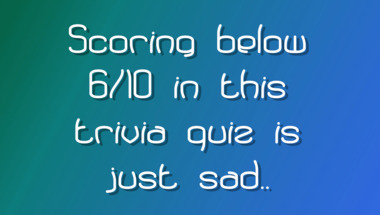 World History Trivia Quiz
10 mixed history questions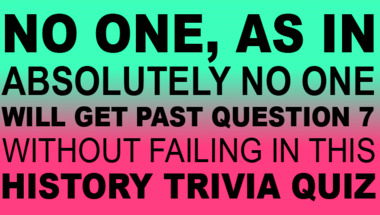 Medicine Quiz
10 mixed questions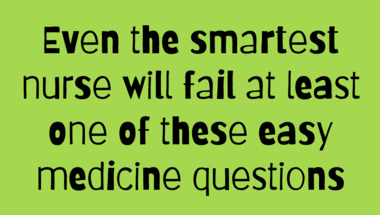 General Trivia IQ challenge
10 mixed trivia questions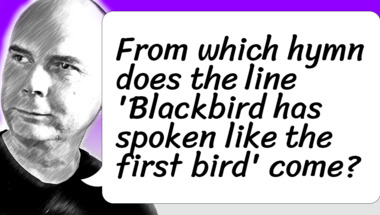 Trivia Quiz. Are you ready?
10 mixed up questions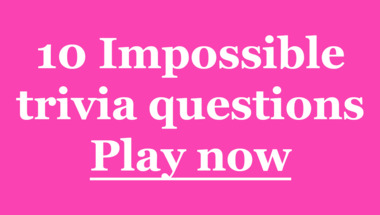 More trivia fun from us