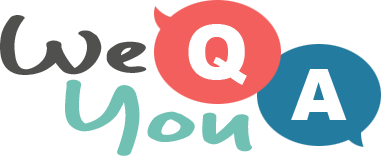 Movie Quiz
Question 1 of 10
GONE WITH THE WIND : "After all, tomorrow is _____ day!"
Question 2 of 10
What does the Stork carry in 'Storks' (2016)?
Question 3 of 10
What is Batman's real identity?
Question 4 of 10
Who is the female lead in the 1996 action film, 'The Long Kiss Goodnight'?
Question 5 of 10
How did actor James Dean die in 1955?
Question 6 of 10
This 1995 family film, directed by Alfonso Cuarón is called?
Question 7 of 10
What is 'Cult of Chucky' (2017) about?
Question 8 of 10
What is Carrie's surname in Sex and the City?
Question 9 of 10
Who says "All of you! You all killed him! And my brother, and Riff" in West Side Story?
Question 10 of 10
The correct title of this 1999 comedy is?

Try another one of our quizzes
Brain test : 10 trivia questio
Your goal is to score 5/10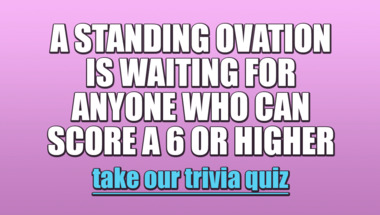 General Trivia Quiz
10 mixed questions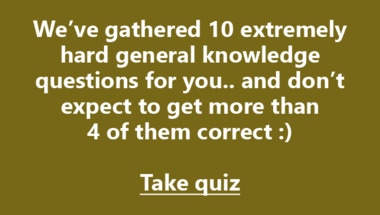 Trivia Quiz : Mixed categories
10 Questions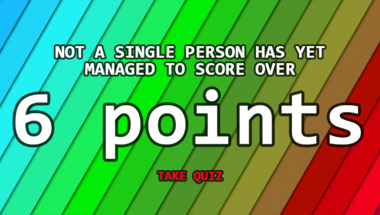 10 trivia quiz questions
Take it here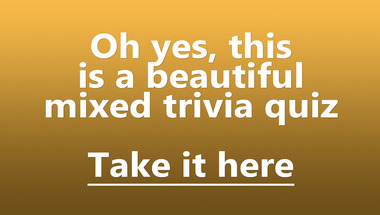 Trivia Quiz : Mixed categories
10 Questions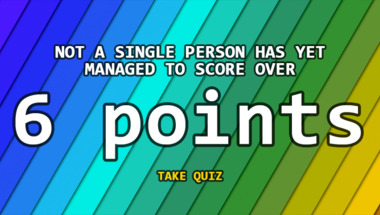 Mixed Trivia Quiz
10 questions lined up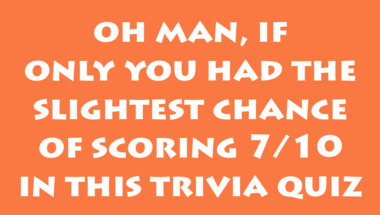 General Trivia Quiz with 10 fu
Can you score 7 or higher in this one?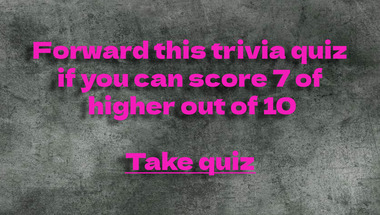 Trivia Quiz for knowledge hung
We wrote 10 questions in mixed categories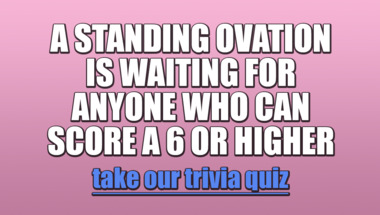 10 hard general trivia questio
Let's see how smart you really are!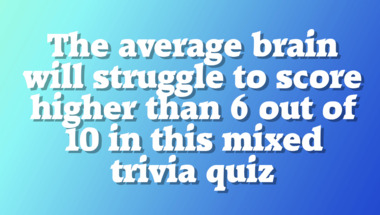 10 mixed general knowledge que
Are you up for a quiz?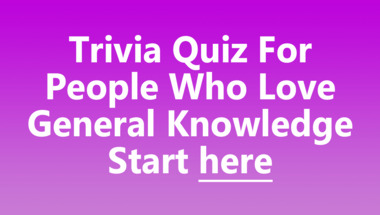 Science and nature quiz
10 questions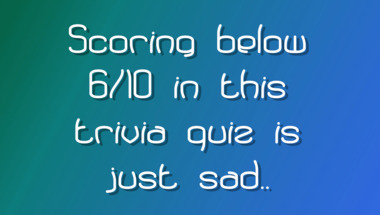 World History Trivia Quiz
10 mixed history questions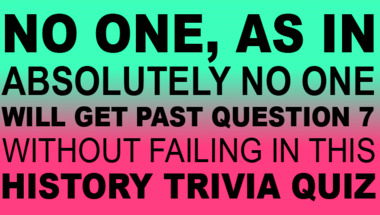 Medicine Quiz
10 mixed questions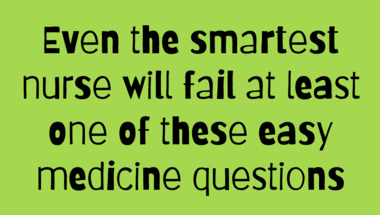 General Trivia IQ challenge
10 mixed trivia questions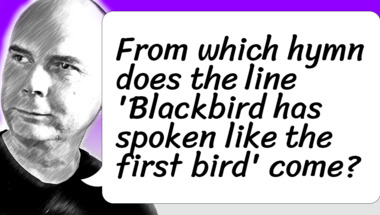 Trivia Quiz. Are you ready?
10 mixed up questions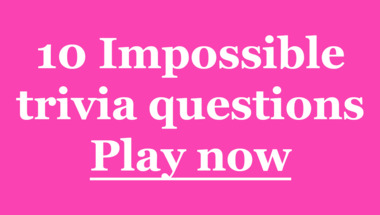 More trivia fun from us