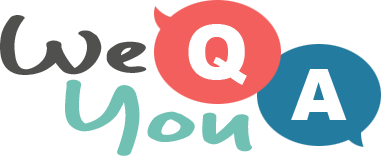 Movie Quiz
Question 1 of 10
Who plays 'Roy Munson' in the 1996 comedy, 'Kingpin'?
Question 2 of 10
Filomena, played by Sophia Loren, and Domenico, played by Marcello Mastroianni, fall in love in Naples during WWII in which 1964 comedy drama?
Question 3 of 10
The 1993 film, 'Rookie of the Year' is about which sport?
Question 4 of 10
Who wrote the screenplay for the 1968 horror 'Rosemary's Baby'?
Question 5 of 10
Who is Tobin Frost in 'Safe House' (2012)?
Question 6 of 10
Who starred as captain Jean-Luc Picard in the film, 'Star Trek Generations'?
Question 7 of 10
What singer/composer played cantor Yussel Rabinovic in 1980's "The Jazz Singer"?
Question 8 of 10
The Underworld films are about vampires fighting which other mythical creatures?
Question 9 of 10
What city does "The Hangover" take place in?
Question 10 of 10
Who is not an acting Baldwin brother?

Try another one of our quizzes
General Trivia Quiz
10 mixed questions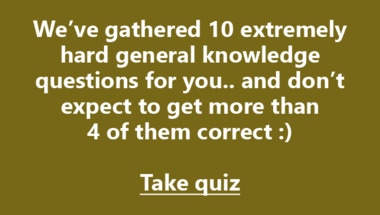 Brain test : 10 trivia questio
Your goal is to score 5/10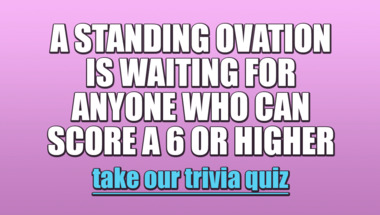 Trivia Quiz : Mixed categories
10 Questions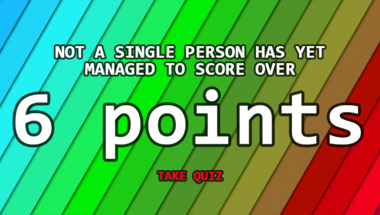 10 trivia quiz questions
Take it here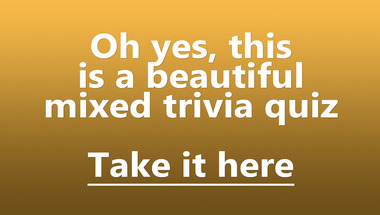 Trivia Quiz : Mixed categories
10 Questions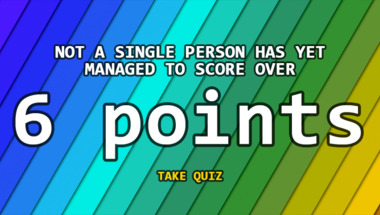 Mixed Trivia Quiz
10 questions lined up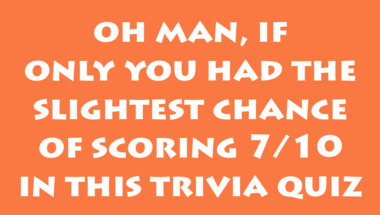 General Trivia Quiz with 10 fu
Can you score 7 or higher in this one?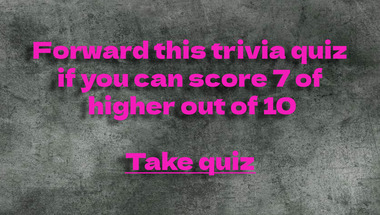 10 hard general trivia questio
Let's see how smart you really are!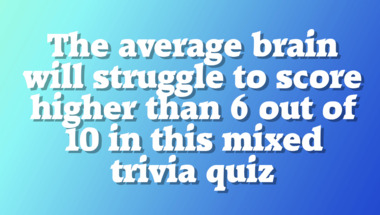 Trivia Quiz for knowledge hung
We wrote 10 questions in mixed categories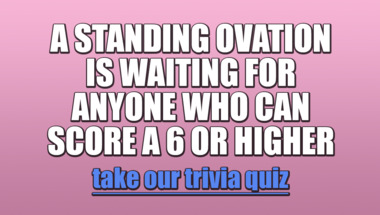 World History Trivia Quiz
10 mixed history questions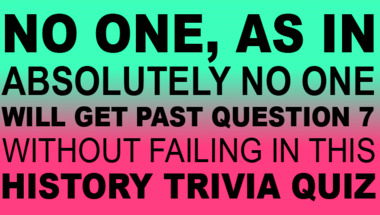 10 mixed general knowledge que
Are you up for a quiz?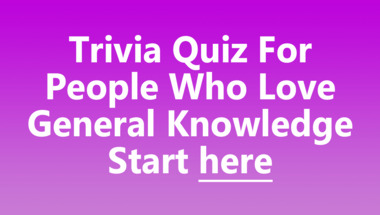 Science and nature quiz
10 questions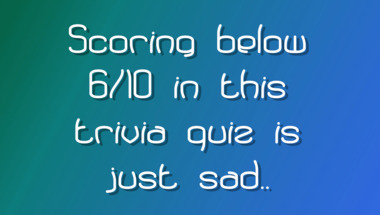 General Trivia IQ challenge
10 mixed trivia questions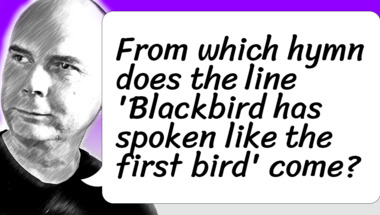 Medicine Quiz
10 mixed questions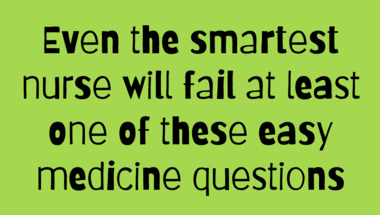 * Trivia Quiz *
* 10 mixed general questions *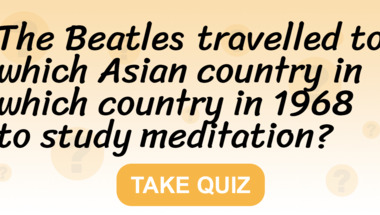 More trivia fun from us