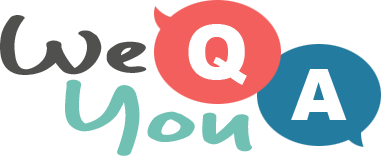 General trivia quiz
Question 1 of 10
Flat-top, Bob, and Mullet are all what?
Question 2 of 10
A dilemma is known as being stuck between who, and the deep blue sea?
Question 3 of 10
What words make up Australia's official name?
Question 4 of 10
In 1937, which female aviator vanished without trace over the Pacific?
Question 5 of 10
The Yellow River runs through which country?
Question 6 of 10
What word means something scary?
Question 7 of 10
What's plural of "Catch" ?
Question 8 of 10
The artists of the Realist movement wanted to show things how?
Question 9 of 10
What is the largest city in Australia?
Question 10 of 10
Which of the following is a use of a double boiler?

Try another one of our quizzes
Brain test : 10 trivia questio
Your goal is to score 5/10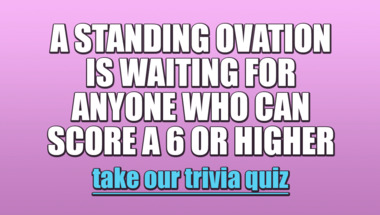 General Trivia Quiz
10 mixed questions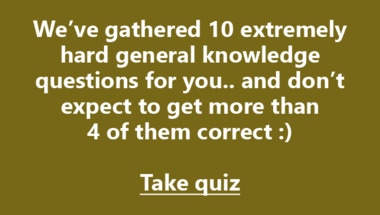 Trivia Quiz : Mixed categories
10 Questions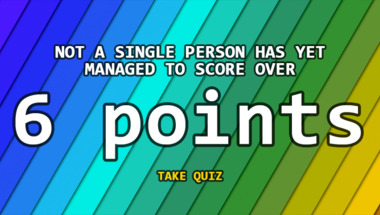 Trivia Quiz : Mixed categories
10 Questions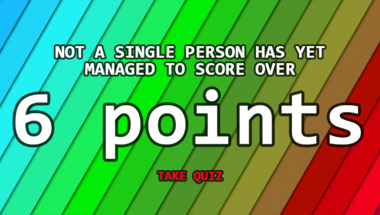 Mixed Trivia Quiz
10 questions lined up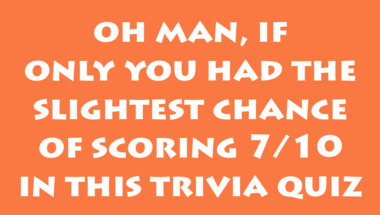 10 trivia quiz questions
Take it here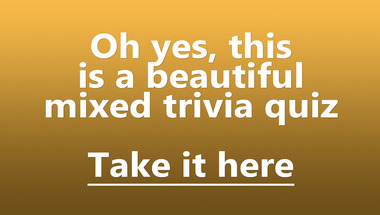 Trivia Quiz for knowledge hung
We wrote 10 questions in mixed categories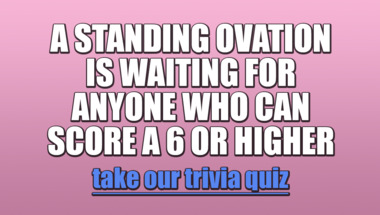 General Trivia Quiz with 10 fu
Can you score 7 or higher in this one?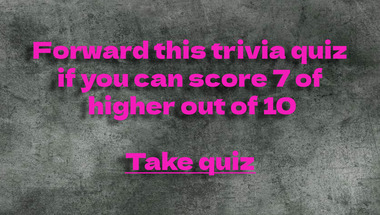 10 mixed general knowledge que
Are you up for a quiz?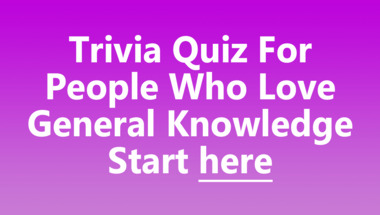 Medicine Quiz
10 mixed questions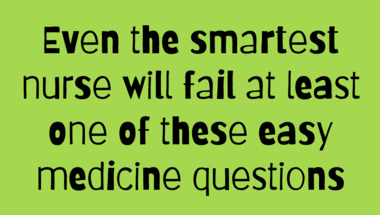 General Trivia IQ challenge
10 mixed trivia questions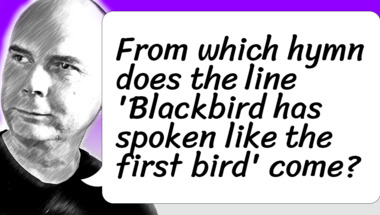 10 hard general trivia questio
Let's see how smart you really are!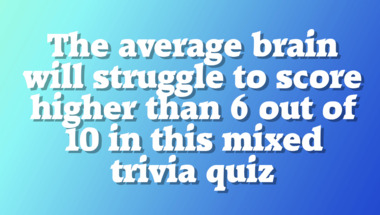 Science and nature quiz
10 questions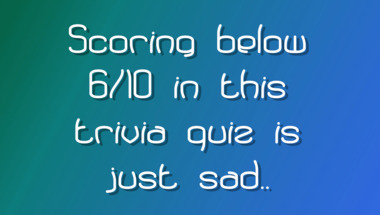 World History Trivia Quiz
10 mixed history questions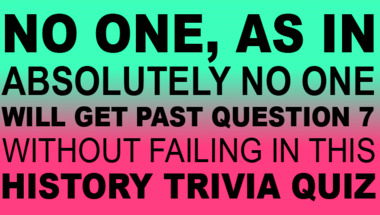 * Trivia Quiz *
* 10 mixed general questions *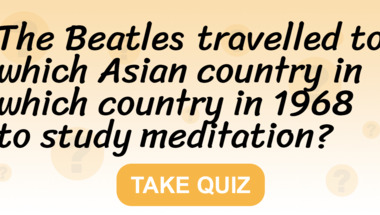 More trivia fun from us