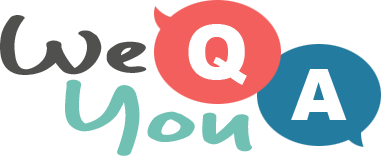 $1000 CONTEST
SUBSCRIBE TO OUR BRAND NEW
YOUTUBE CHANNEL
AND WIN $1000
* When the channel reached 10,000 subscribers we will randomly draw a winner
Food & Cooking Trivia Quiz
Question 1 of 10
What is a souffle designed to do what once it is put in the oven?
Question 2 of 10
In British culture, what is a kebab?
Question 3 of 10
Pasta fresca is what?
Question 4 of 10
Which of the following ingredients would NOT be considered a standard topping for Nachos?
Question 5 of 10
What sweet bread is usually eaten at Easter?
Question 6 of 10
In the kitchen, where will you find 'tangs' and 'tines'?
Question 7 of 10
What is a roux used for in French cooking?
Question 8 of 10
What is a scallop a type of?
Question 9 of 10
Why is salting applied to fermented sausages?
Question 10 of 10
Where in the world would you eat a type of sandwich called a "Bocadillo"?

$1000 CONTEST
SUBSCRIBE TO OUR BRAND NEW
YOUTUBE CHANNEL
AND WIN $1000
* When the channel reached 10,000 subscribers we will randomly draw a winner
Try another one of our quizzes
General Trivia Quiz for the br
10 easy to hard questions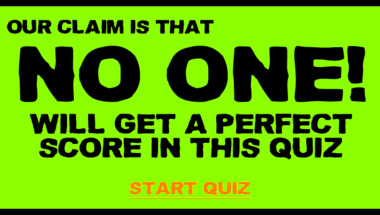 Fun trivia quiz
10 questions for you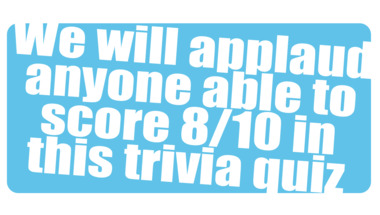 John Lennon Quiz
10 questions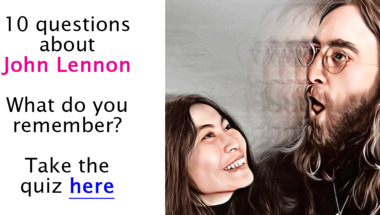 1960s Trivia Quiz
Level : very hard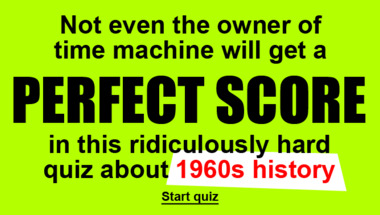 Mixed General Trivia Quiz
10 questions. Are you up for the challenge?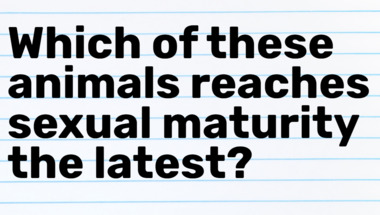 Trivia Quiz : 10 general knowl
Are you up for a quiz?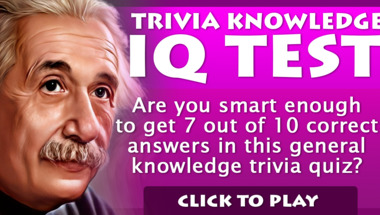 Food Quiz
10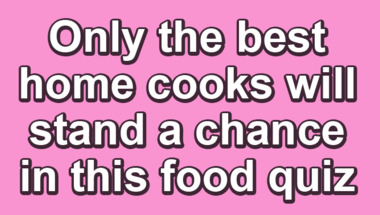 Food Quiz
10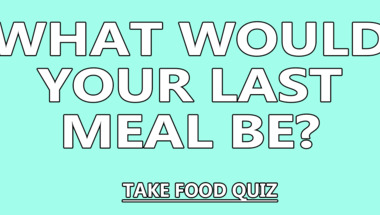 10 mixed general knowledge que
Click here to have fun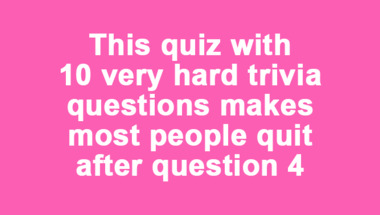 10 mixed general knowledge que
Click here to have fun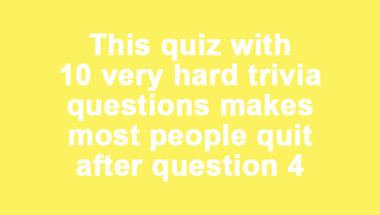 General Trivia Quiz
10 mi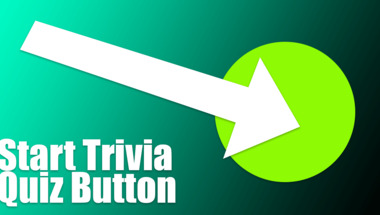 A quiz about Barack Obama
10 questions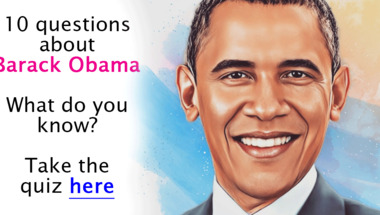 World History Trivia Quiz
10 mixed history questions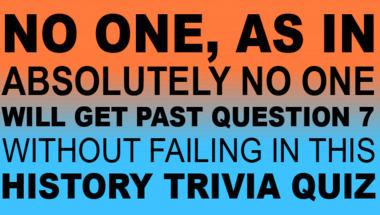 General trivia quiz
10 questions in mixed themes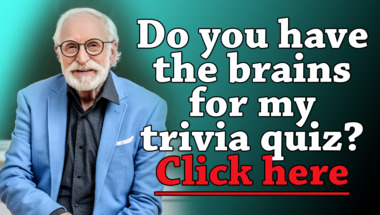 Quiz : Songs on the hit list i
How good is your memory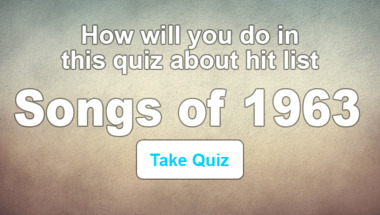 Our fun games