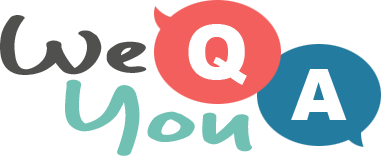 10 mixed general knowledge questions
Question 1 of 10
What internationally acclaimed salsa singer did Jennifer Lopez marry in 2005?
Question 2 of 10
Still used today, the Scottish emblem and flag was taken up in the 1100s. What creature appears on it?
Question 3 of 10
Which of these would be a good rough estimate of the volume of a coffee mug?
Question 4 of 10
What measures electric current?
Question 5 of 10
Which of these events happened first in American history?
Question 6 of 10
Which American leader was nicknamed 'the Veto President'?
Question 7 of 10
What rock did Graham Greene write about?
Question 8 of 10
In 1965, Mary Quant said "A woman is as young as her..."
Question 9 of 10
How many points are scored for a cannon in billiards?
Question 10 of 10
Why isn't Obelix allowed to drink the druid's magic potion, unlike the rest of the villagers in 'Asterix'?

Try another one of our quizzes
Trivia Quiz : Scoring higher t
10 questions in mixed categories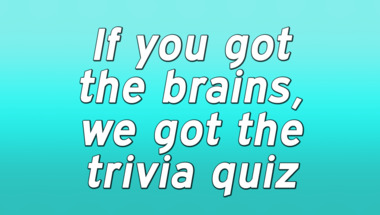 Europe Geography Quiz
Let's see how smart you really are!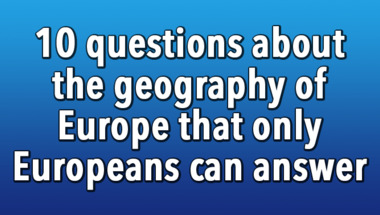 Geography Quiz
10 mix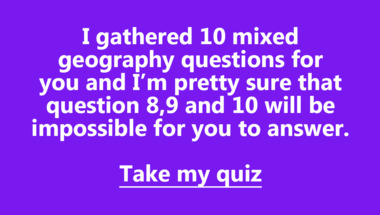 Science Trivia Quiz
Let's see how much you really know!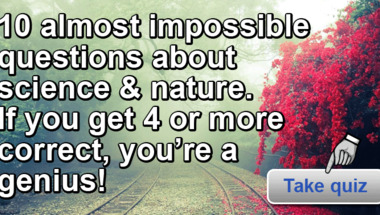 A trivia quiz for knowledge lo
You won't get close to 10/10 in this quiz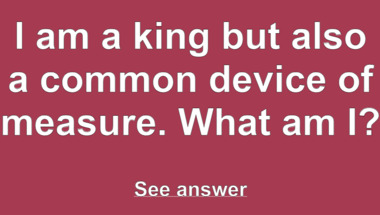 Trivia Quiz created by a mouse
Get 8 right to taste the cheese!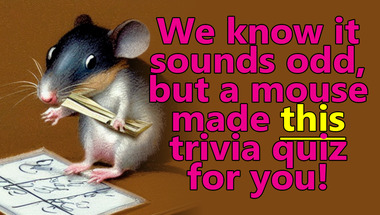 Food Quiz For Home Cooks
10 mixed questions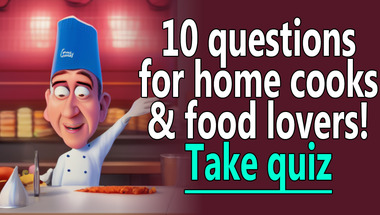 General Trivia Quiz for the br
10 easy to hard questions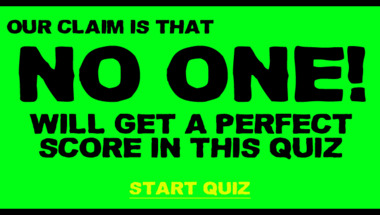 Mixed knowledge questions
10 questions in mixed categories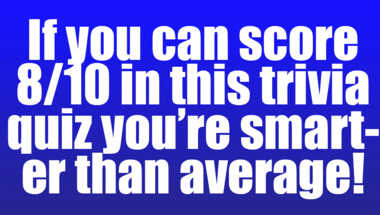 Food & Cooking Trivia Quiz
10 flavourful questions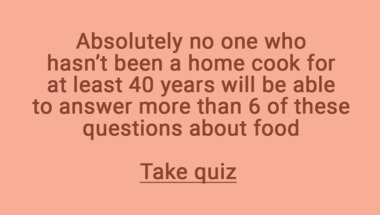 Trivia Quiz for knowledge hung
We wrote 10 questions in mixed categories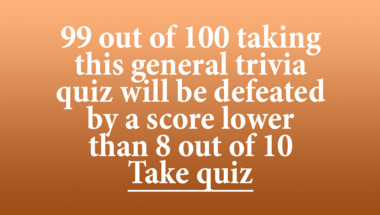 General Trivia Quiz (10 fun qu
Try out this fun quick quiz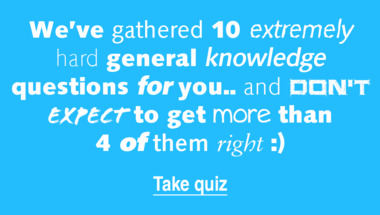 History Quiz
10 questions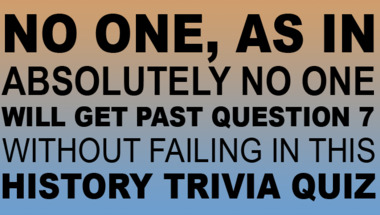 Mixed Trivia Quiz
10 questions lined up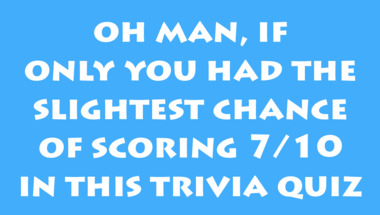 Fresh trivia quiz
The last 3 questions will be very hard