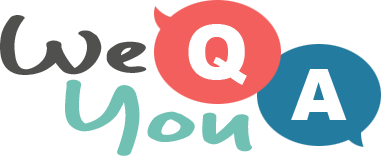 Movie Quiz For Movie Lovers
Question 1 of 10
What movie is about a man who has fathered 533 children through a sperm bank?
Question 2 of 10
Roman Polanski directed which 1968 horror movie?
Question 3 of 10
Who sang the theme song to 1997's "Titanic"?
Question 4 of 10
Which actor reprised his starring role for the 2011 animated film "Kung Fu Panda 2"?
Question 5 of 10
What 2005 movie had the promo line, "Laugh. Cry. Share the pants"?
Question 6 of 10
The highest grossing film worldwide for 2011 was the final movie of which series?
Question 7 of 10
Which film deals with 2028 Detroit crime and a better way to fight it?
Question 8 of 10
What actor starred in "The Incredible Burt Wonderstone" and "The 40-Year-Old Virgin"?
Question 9 of 10
Which of these movies starred Jim Carrey?
Question 10 of 10
What kind of animal is Samson in the 2006 film "The Wild"?

Try another one of our quizzes
Europe Geography Quiz
Let's see how smart you really are!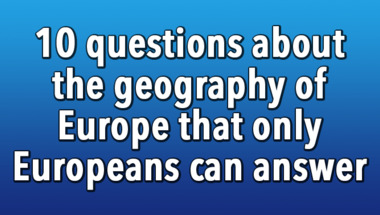 Geography Quiz
10 mix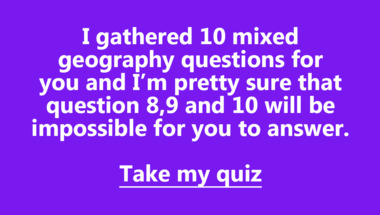 Mixed knowledge questions
10 questions in mixed categories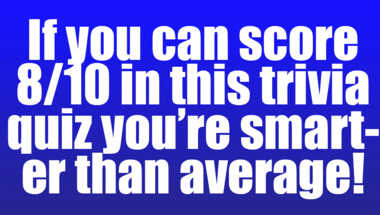 A trivia quiz for knowledge lo
You won't get close to 10/10 in this quiz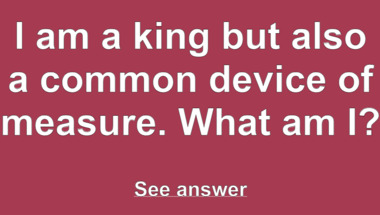 Trivia Quiz created by a mouse
Get 8 right to taste the cheese!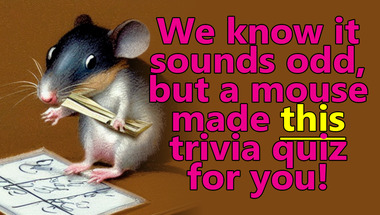 1970s Song Quiz
10 songs to guess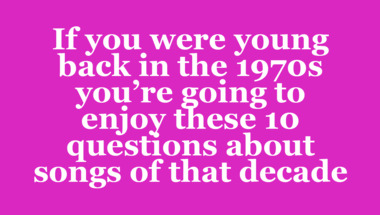 General Trivia Quiz (10 fun qu
Try out this fun quick quiz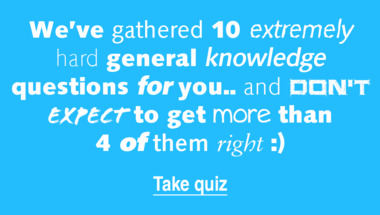 Science Trivia Quiz
Let's see how much you really know!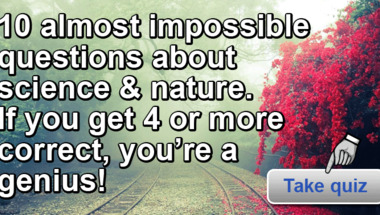 History Quiz
10 questions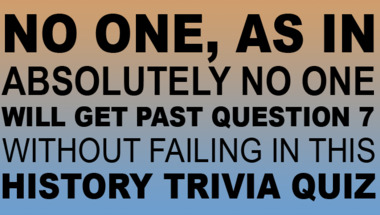 Brainy Trivia Quiz
10 mixed general trivia questions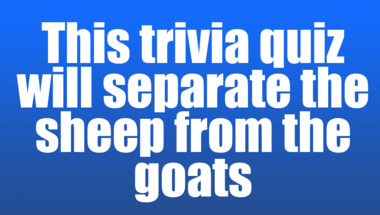 Trivia Quiz
10 questions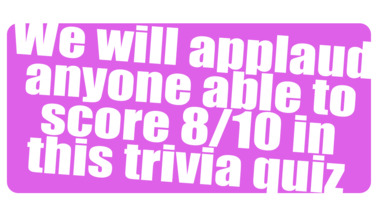 Food Quiz For Home Cooks
10 mixed questions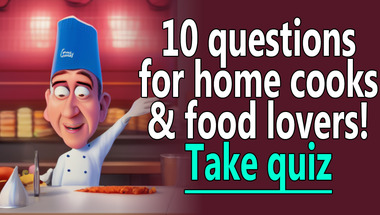 Trivia Quiz : Scoring higher t
10 questions in mixed categories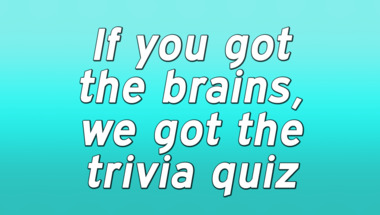 General Trivia Quiz for the br
10 easy to hard questions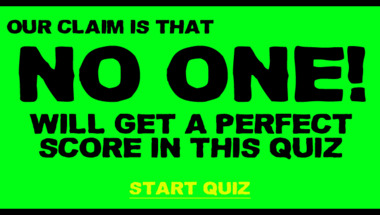 Fresh trivia quiz
The last 3 questions will be very hard