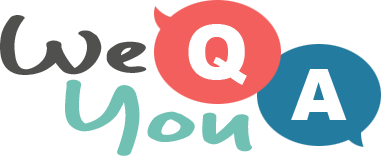 Movie Quiz
Question 1 of 10
What 2013 film is about the mid-orbit destruction of a space shuttle and the attempts to return home?
Question 2 of 10
In "X-Men: First Class" what former President is shown using archived footage of speeches?
Question 3 of 10
In "Planes", the character Ishani is a native of which country?
Question 4 of 10
In "The Rock" who said "Gentlemen, welcome to the Rock"?
Question 5 of 10
Jennifer Lopez was born In what year?
Question 6 of 10
Which singer's 2011 concert film is titled "Never Say Never"?
Question 7 of 10
Who was the first African-American woman to win an Academy Award?
Question 8 of 10
The role of Indiana Jones was first offered to which actor?
Question 9 of 10
Match the 2005 movie to this promo line "Looks can kill"?
Question 10 of 10
Which rock star co-produced the film Enigma?

Try another one of our quizzes
Mixed knowledge questions
10 questions in mixed categories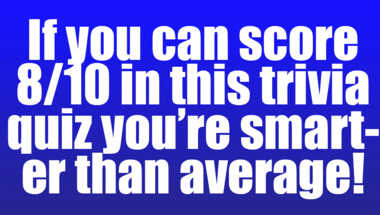 Europe Geography Quiz
Let's see how smart you really are!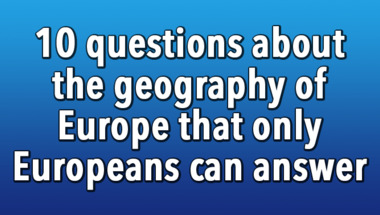 1970s Song Quiz
10 songs to guess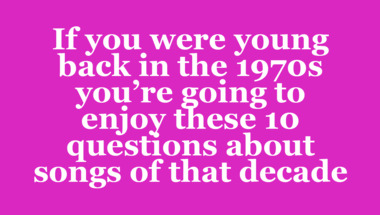 Geography Quiz
10 mix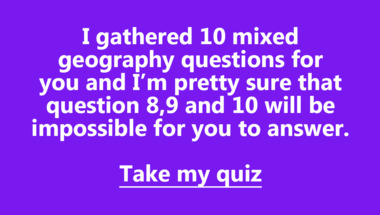 Trivia Quiz created by a mouse
Get 8 right to taste the cheese!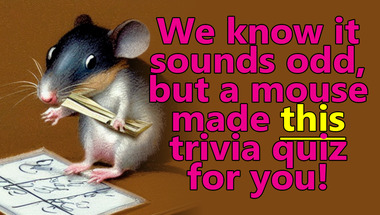 General Trivia Quiz (10 fun qu
Try out this fun quick quiz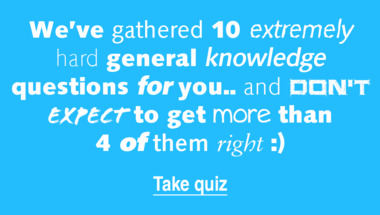 History Quiz
10 questions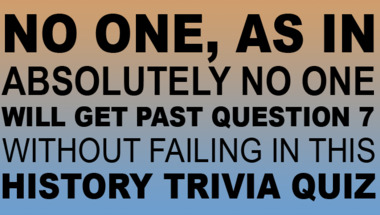 Fresh trivia quiz
The last 3 questions will be very hard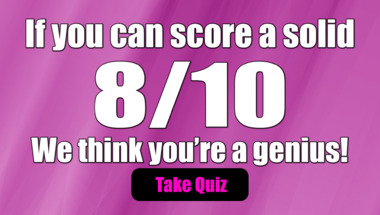 Brainy Trivia Quiz
10 mixed general trivia questions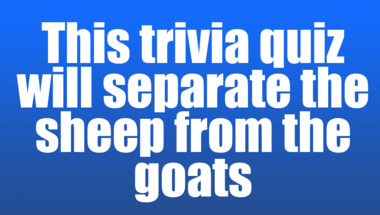 Trivia Quiz
10 questions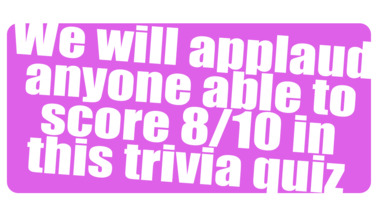 Science Trivia Quiz
Let's see how much you really know!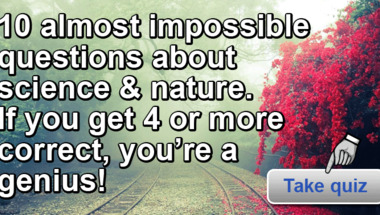 Mixed Trivia Quiz
10 questions lined up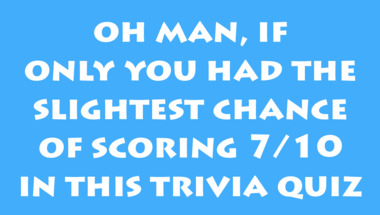 Brainy Trivia Quiz
10 mixed questions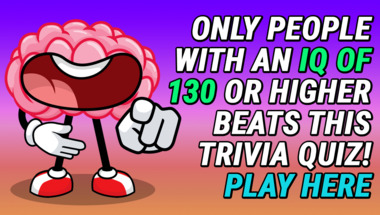 Trivia Quiz for the intellectu
10 fun and challenging questions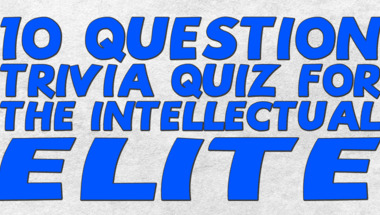 World History Quiz
10