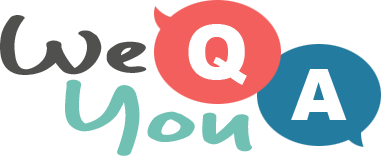 General Mixed Trivia Quiz
Question 1 of 10
What is the tense used to refer to things which haven't happened yet?
Question 2 of 10
_________ plays football five times a week.
Question 3 of 10
Which African country uses the internet domain of .mw?
Question 4 of 10
Rumpies are tailless examples of which cat breed?
Question 5 of 10
Where did Belinda Carlisle have a 'Circle...'?
Question 6 of 10
Sweet potatoes sold in Peru are orange or which other colour?
Question 7 of 10
What type of shop do Seymour and Audrey work in, in the 1986 Musical 'The Little Shop of Horrors'?
Question 8 of 10
Diana, Princess of Wales admitted in 1995 to having an affair with which man from 1986 to 1991?
Question 9 of 10
What does the word "Nefarious" mean?
Question 10 of 10
Which city is the capital of Albania?

Try another one of our quizzes
Europe Geography Quiz
Let's see how smart you really are!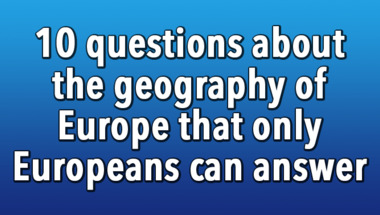 Geography Quiz
10 mix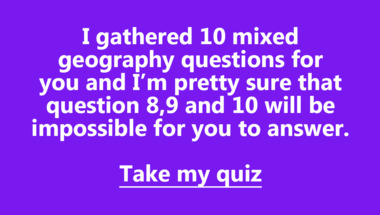 1970s Song Quiz
10 songs to guess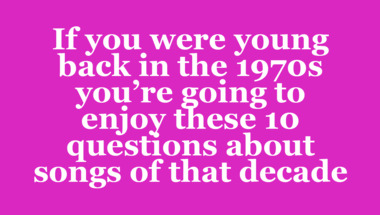 Mixed knowledge questions
10 questions in mixed categories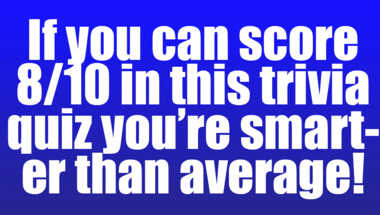 A trivia quiz for knowledge lo
You won't get close to 10/10 in this quiz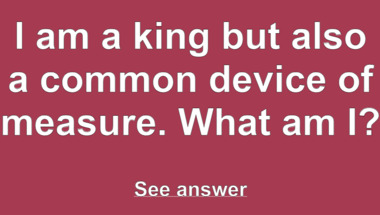 Trivia Quiz created by a mouse
Get 8 right to taste the cheese!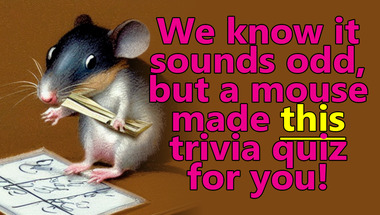 General Trivia Quiz (10 fun qu
Try out this fun quick quiz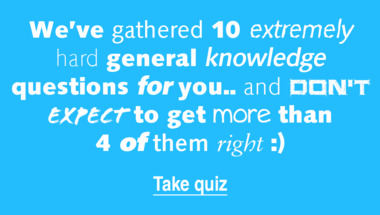 Science Trivia Quiz
Let's see how much you really know!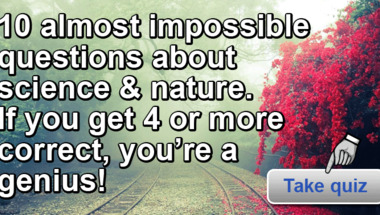 History Quiz
10 questions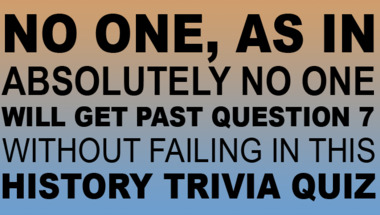 Brainy Trivia Quiz
10 mixed general trivia questions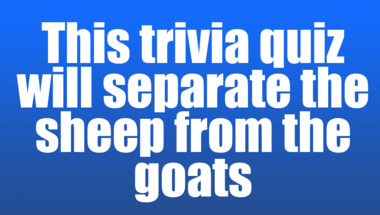 Trivia Quiz
10 questions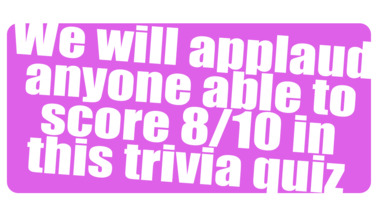 Fresh trivia quiz
The last 3 questions will be very hard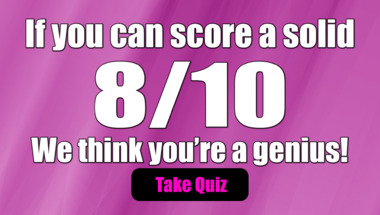 General Trivia Quiz for the br
10 easy to hard questions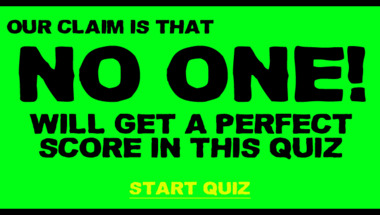 Food Quiz For Home Cooks
10 mixed questions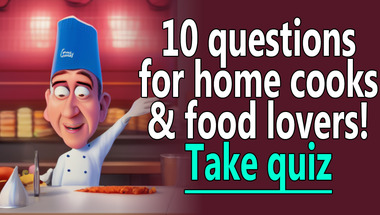 Mixed Trivia Quiz
10 questions lined up