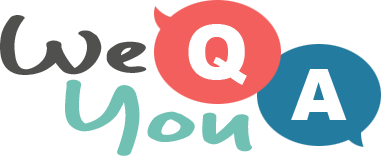 Trivia quiz. Scoring 8+ not going to happen
Question 1 of 10
Boots, clogs and sneakers are all worn where?
Question 2 of 10
What is meat from sheep called?
Question 3 of 10
Ice pellets are also known as what?
Question 4 of 10
What is a woven fabric made from fleece or sheep fibers?
Question 5 of 10
The Sabarmati Ashram, located in Ahmedabad, was one of the residences of what Indian leader?
Question 6 of 10
Which tough substance are fingernails and toenails made of?
Question 7 of 10
In 2014, an online petition began gathering signatures to get which Canadian singer deported?
Question 8 of 10
What is a warming of the Pacific that occurs every three to seven years called?
Question 9 of 10
Charlize Theron stars as an MI6 secret agent in which 2017 Cold War spy thriller?
Question 10 of 10
Who directed the 2013 film "Grace Unplugged"?

Try another one of our quizzes
Trivia Quiz : Scoring higher t
10 questions in mixed categories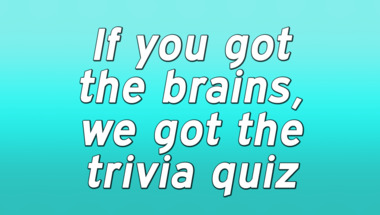 Geography Quiz
10 mix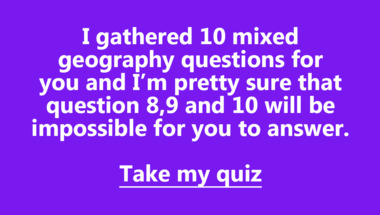 Europe Geography Quiz
Let's see how smart you really are!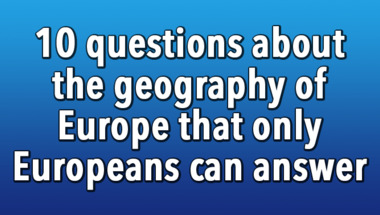 A trivia quiz for knowledge lo
You won't get close to 10/10 in this quiz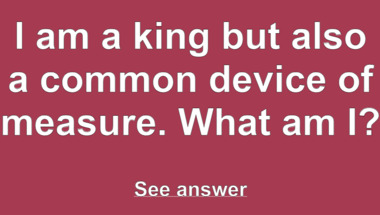 Science Trivia Quiz
Let's see how much you really know!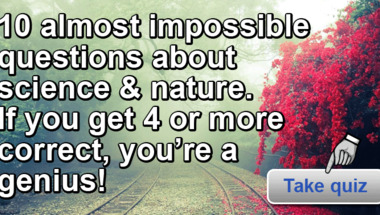 Trivia Quiz created by a mouse
Get 8 right to taste the cheese!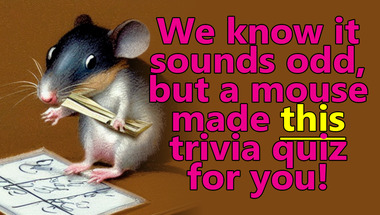 Trivia Quiz for knowledge hung
We wrote 10 questions in mixed categories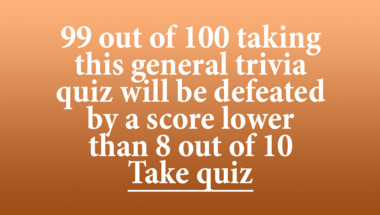 Mixed knowledge questions
10 questions in mixed categories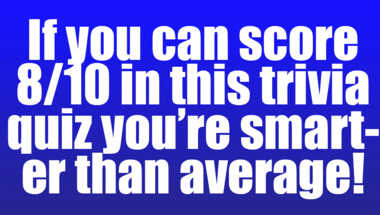 Food Quiz For Home Cooks
10 mixed questions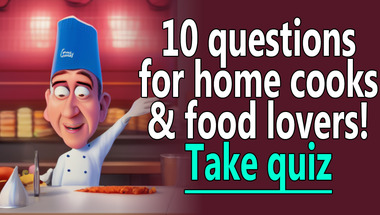 General Trivia Quiz for the br
10 easy to hard questions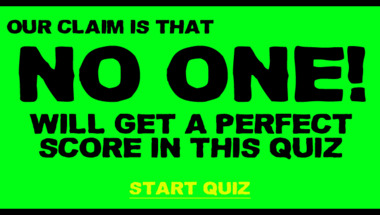 General Trivia Quiz (10 fun qu
Try out this fun quick quiz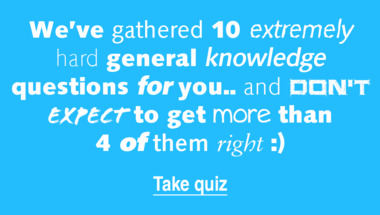 Trivia Quiz
10 questions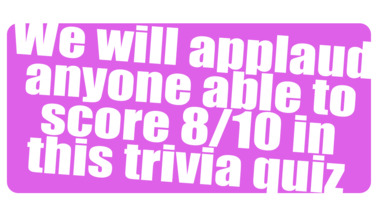 Fresh trivia quiz
The last 3 questions will be very hard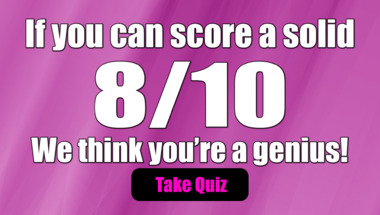 History Quiz
10 questions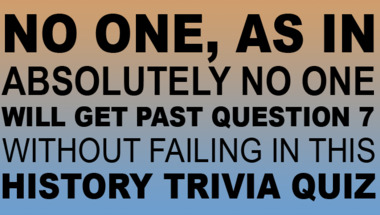 Super fun trivia quiz
10 quite hard questions