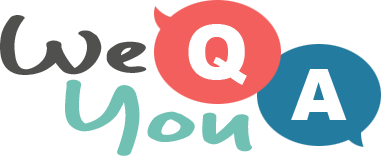 World History Quiz
Question 1 of 10
In 2012, which country held its first election following the death of Muammar Gaddafi?
Question 2 of 10
What is the name of the waterproof item of clothing which is named after the Scotsman who started selling it in 1824?
Question 3 of 10
Who was the Emperor of Japan during WW2?
Question 4 of 10
Which one of these inventions/discoveries came first?
Question 5 of 10
Where did George Washington's troops spend the Christmas of 1777?
Question 6 of 10
In 1998, the Iranian government lifted its fatwa against which writer?
Question 7 of 10
What world famous business leader stepped down on 27 June 2008 to focus on his charity work?
Question 8 of 10
Of what University did Eisenhower become President after World War II?
Question 9 of 10
Who was the first Norman Monarch of England?
Question 10 of 10
Which political party did President George H.W. Bush represent?

Try another one of our quizzes
Mixed knowledge questions
10 questions in mixed categories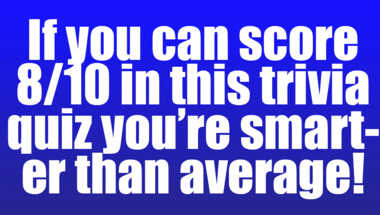 Europe Geography Quiz
Let's see how smart you really are!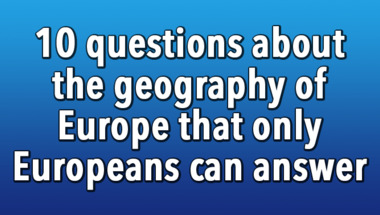 1970s Song Quiz
10 songs to guess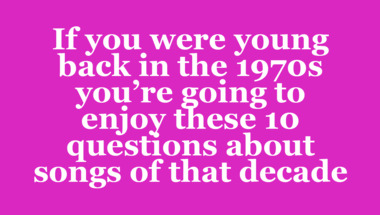 Geography Quiz
10 mix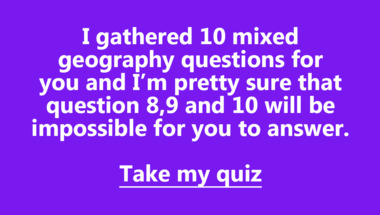 Trivia Quiz created by a mouse
Get 8 right to taste the cheese!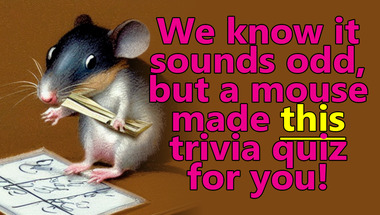 General Trivia Quiz (10 fun qu
Try out this fun quick quiz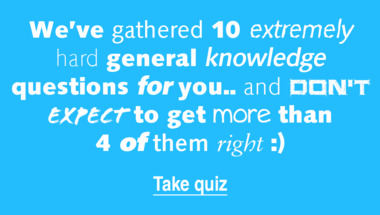 History Quiz
10 questions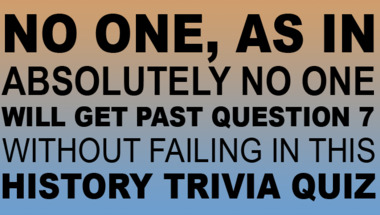 Fresh trivia quiz
The last 3 questions will be very hard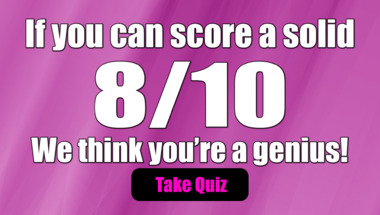 Brainy Trivia Quiz
10 mixed general trivia questions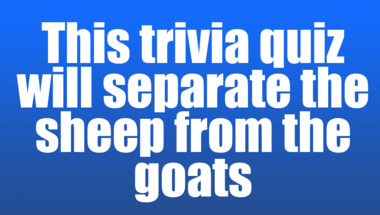 Trivia Quiz
10 questions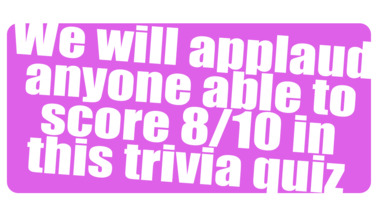 Science Trivia Quiz
Let's see how much you really know!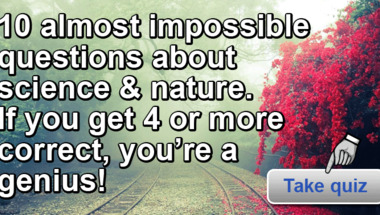 Mixed Trivia Quiz
10 questions lined up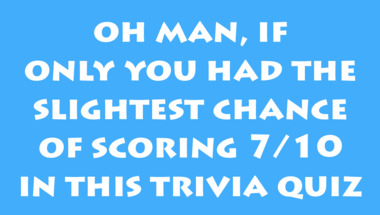 Brainy Trivia Quiz
10 mixed questions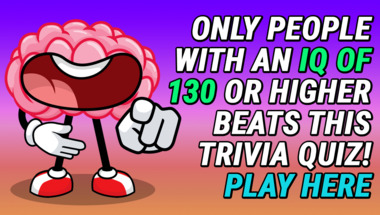 Trivia Quiz for the intellectu
10 fun and challenging questions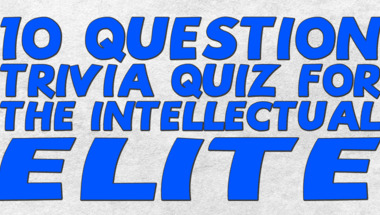 World History Quiz
10