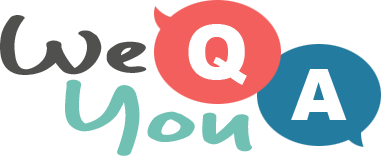 General Trivia Quiz
Question 1 of 10
Enchiladas, burritos, and tacos are examples of what nation's food?
Question 2 of 10
The term "pasteurization" is best defined as which of these?
Question 3 of 10
What process did the ancient Egyptians use to preserve the human body?
Question 4 of 10
Which species are considered "very fast runners"?
Question 5 of 10
George Frederic Handel is known for being which one of the following?
Question 6 of 10
Of the following countries which is most renowned for making chocolate?
Question 7 of 10
Rio's "Carnival" takes place at the same time as what U.S. event?
Question 8 of 10
Which type of paragraph examines similarities?
Question 9 of 10
Who was the first to be known for using methods of nonviolent civil disobedience in protest?
Question 10 of 10
Which country was invaded in 1956 when it nationalized the Suez Canal?

Try another one of our quizzes
Europe Geography Quiz
Let's see how smart you really are!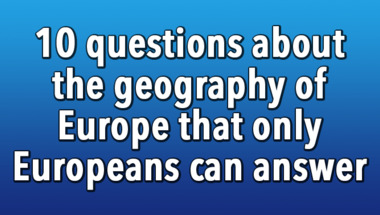 Mixed knowledge questions
10 questions in mixed categories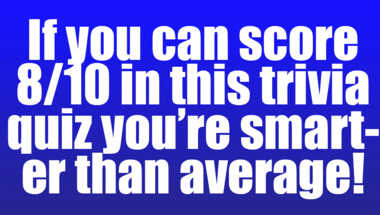 1970s Song Quiz
10 songs to guess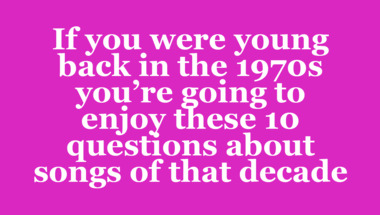 Geography Quiz
10 mix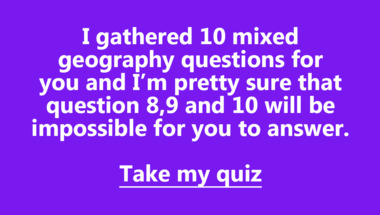 Trivia Quiz created by a mouse
Get 8 right to taste the cheese!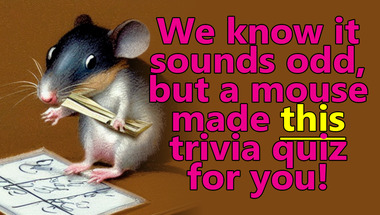 General Trivia Quiz (10 fun qu
Try out this fun quick quiz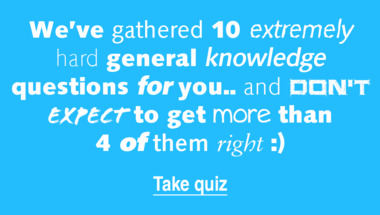 History Quiz
10 questions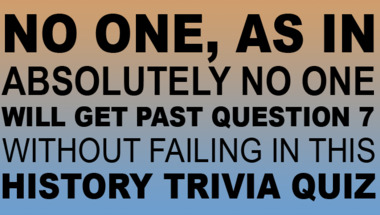 Fresh trivia quiz
The last 3 questions will be very hard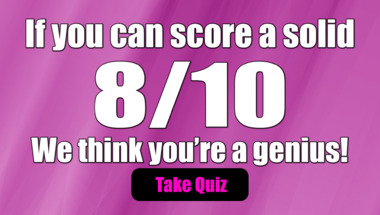 Brainy Trivia Quiz
10 mixed general trivia questions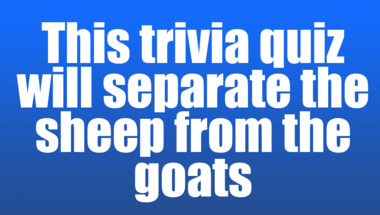 Trivia Quiz
10 questions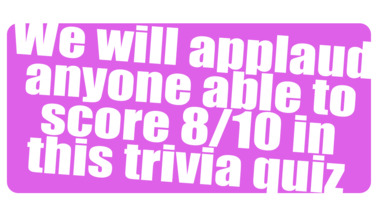 Science Trivia Quiz
Let's see how much you really know!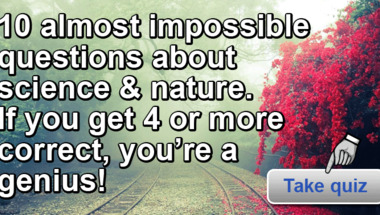 Brainy Trivia Quiz
10 mixed questions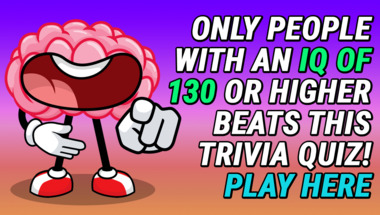 Mixed Trivia Quiz
10 questions lined up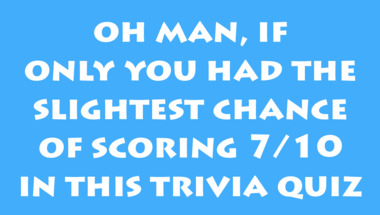 Trivia Quiz for the intellectu
10 fun and challenging questions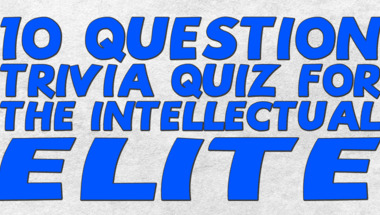 World History Quiz
10