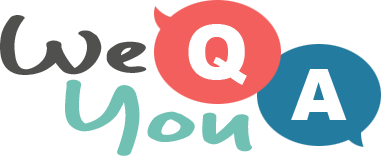 Trivia Quiz
Question 1 of 10
Which street is said to have crashed in 1929 at the start of the Great Depression?
Question 2 of 10
Which stimulant do chocolate and coffee have in common?
Question 3 of 10
Which of these is the correct spelling for a system of voting?
Question 4 of 10
What does it mean if you say : Old Lady
Question 5 of 10
Who was the author of "Oliver Twist"?
Question 6 of 10
Who played a leading role in "The Bourne Ultimatum" from 2007?
Question 7 of 10
In "The Wizard of Oz", why does Dorothy want to find the Wizard of Oz?
Question 8 of 10
Peter Gabriel and Phil Collins were both, at different times, lead singers for which band?
Question 9 of 10
The political drama TV series "House of Cards" is based on what 1990 BBC miniseries?
Question 10 of 10
In "Harry Potter and the Sorcerer's Stone", what is unicorn blood called?

Try another one of our quizzes
Europe Geography Quiz
Let's see how smart you really are!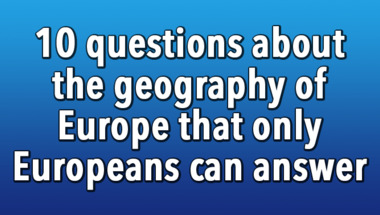 Mixed knowledge questions
10 questions in mixed categories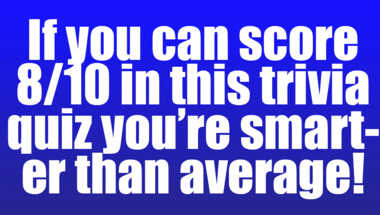 1970s Song Quiz
10 songs to guess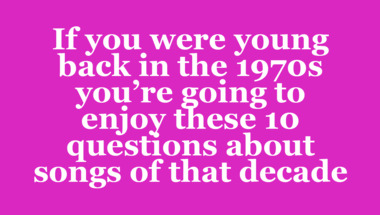 Geography Quiz
10 mix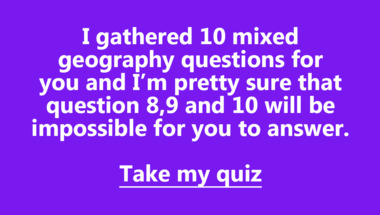 Trivia Quiz created by a mouse
Get 8 right to taste the cheese!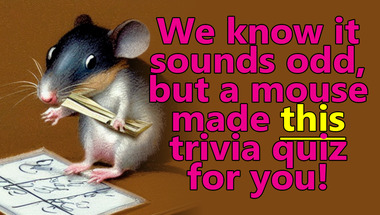 General Trivia Quiz (10 fun qu
Try out this fun quick quiz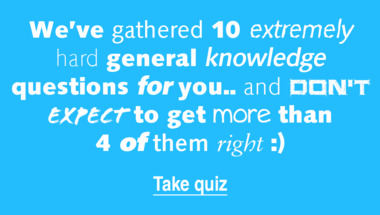 Fresh trivia quiz
The last 3 questions will be very hard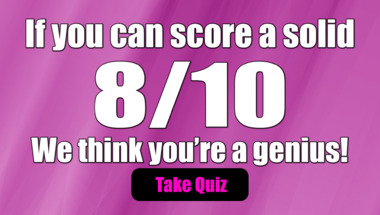 History Quiz
10 questions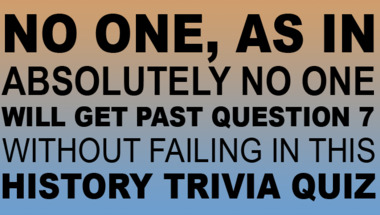 Brainy Trivia Quiz
10 mixed general trivia questions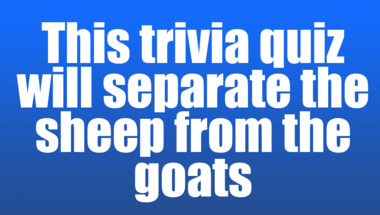 Science Trivia Quiz
Let's see how much you really know!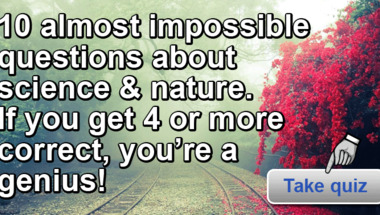 Mixed Trivia Quiz
10 questions lined up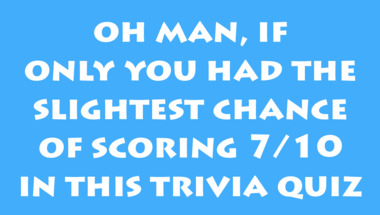 Trivia Quiz
10 questions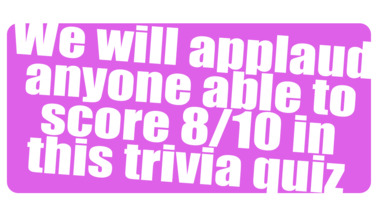 Trivia Quiz for the intellectu
10 fun and challenging questions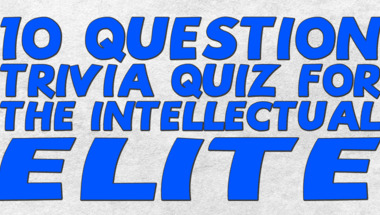 World History Quiz
10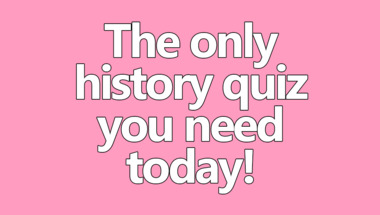 Brainy Trivia Quiz
10 mixed questions