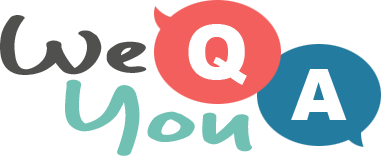 1960s History Quiz
Question 1 of 10
What was the name of the Japanese woman who married John Lennon in 1969?
Question 2 of 10
18 year old Peter Felcher was shot trying to cross the wall in which city in 1962?
Question 3 of 10
Which group released "Surfin' Safari" in August 1962?
Question 4 of 10
Which company started producing the Mustang model in 1964?
Question 5 of 10
Who was elected President of the US in 1960?
Question 6 of 10
In which country did Elvis Presley do military service from 1958-1960?
Question 7 of 10
What was the surname of Alan, first American in space?
Question 8 of 10
What was the name of the space capsule which landed on the moon in 1969?
Question 9 of 10
American Linda Eastman married which Beatle in 1969?
Question 10 of 10
Which famous American actress died of a drug overdose in London in June 1969?

Try another one of our quizzes
Mixed knowledge questions
10 questions in mixed categories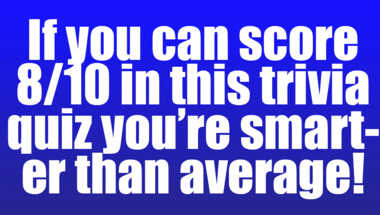 Europe Geography Quiz
Let's see how smart you really are!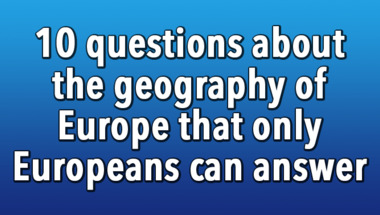 1970s Song Quiz
10 songs to guess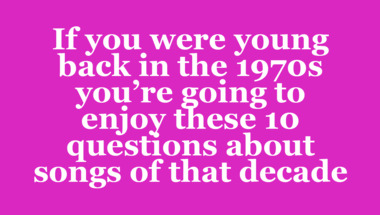 Geography Quiz
10 mix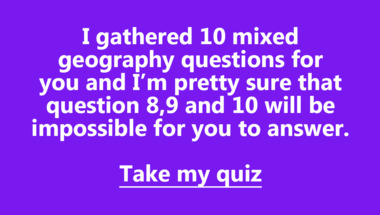 Trivia Quiz created by a mouse
Get 8 right to taste the cheese!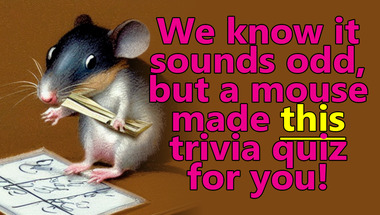 General Trivia Quiz (10 fun qu
Try out this fun quick quiz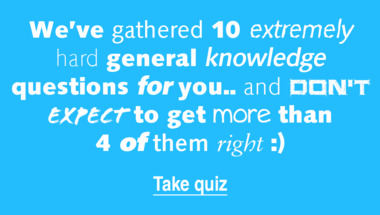 History Quiz
10 questions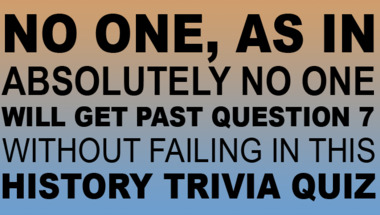 Fresh trivia quiz
The last 3 questions will be very hard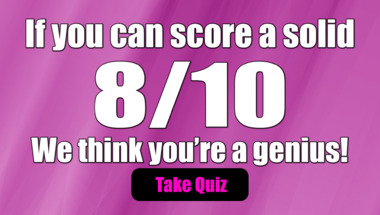 Brainy Trivia Quiz
10 mixed general trivia questions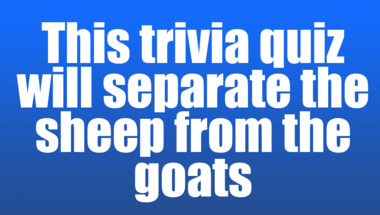 Trivia Quiz
10 questions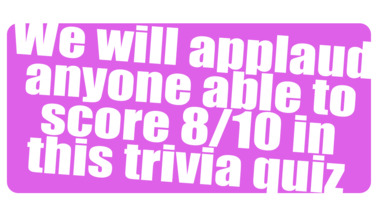 Science Trivia Quiz
Let's see how much you really know!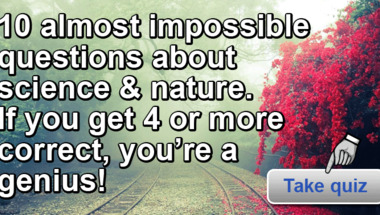 Mixed Trivia Quiz
10 questions lined up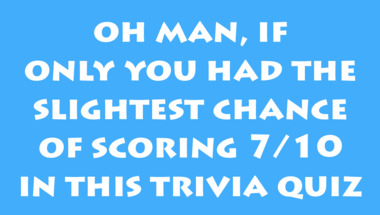 Brainy Trivia Quiz
10 mixed questions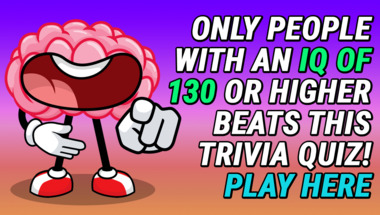 Trivia Quiz for the intellectu
10 fun and challenging questions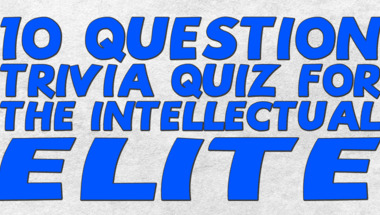 World History Quiz
10