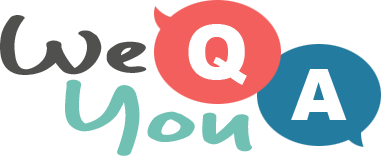 Can you score 10 in this quiz?
Question 1 of 10
What does "You get on my nerves" mean?
Question 2 of 10
In 1987, who became the world's first microcomputer billionaire?
Question 3 of 10
Who wrote, directed, and starred in "Rocky Balboa"?
Question 4 of 10
What are the holes on top of a whale's head called?
Question 5 of 10
What number do we add to 26 to get 41?
Question 6 of 10
What was the name of the Dukes' pretty cousin on the TV show "The Dukes of Hazzard"?
Question 7 of 10
Mark the European airport
Question 8 of 10
What does the player control in the game "FTL: Faster Than Light"?
Question 9 of 10
Which of the following TV characters is in the show "Sex and the City"?
Question 10 of 10
What was the name of Princess Anne's first child, born in 1977?

Try another one of our quizzes
Mixed knowledge questions
10 questions in mixed categories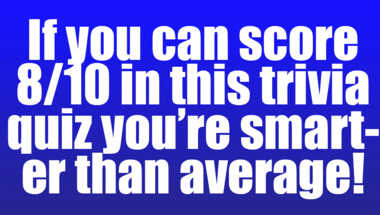 Europe Geography Quiz
Let's see how smart you really are!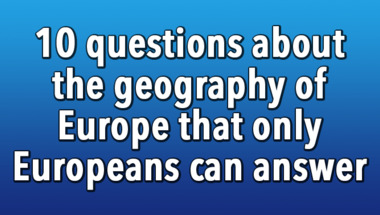 1970s Song Quiz
10 songs to guess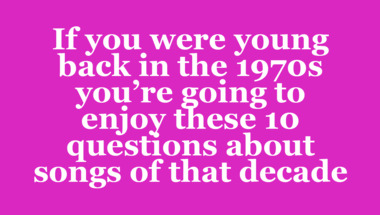 Geography Quiz
10 mix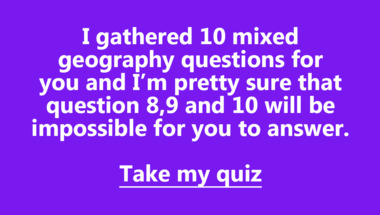 Trivia Quiz created by a mouse
Get 8 right to taste the cheese!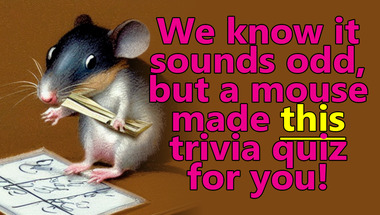 General Trivia Quiz (10 fun qu
Try out this fun quick quiz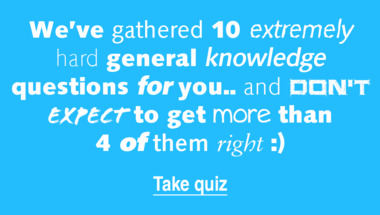 History Quiz
10 questions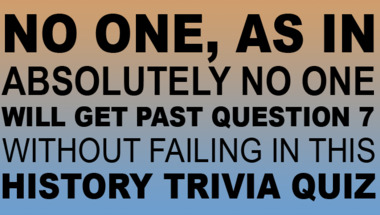 Fresh trivia quiz
The last 3 questions will be very hard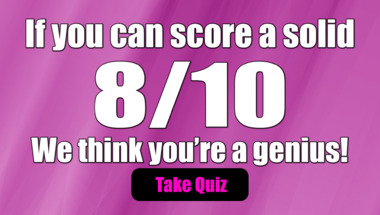 Brainy Trivia Quiz
10 mixed general trivia questions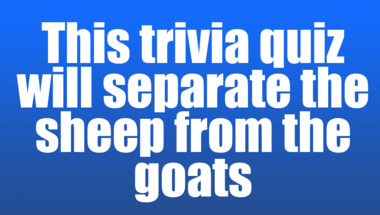 Trivia Quiz
10 questions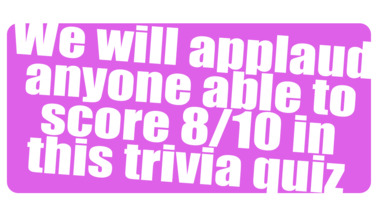 Science Trivia Quiz
Let's see how much you really know!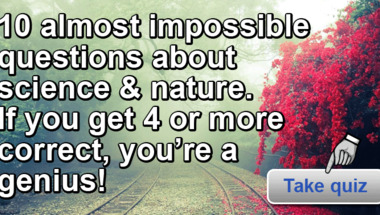 Mixed Trivia Quiz
10 questions lined up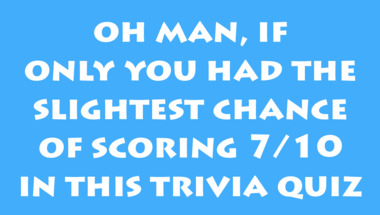 Brainy Trivia Quiz
10 mixed questions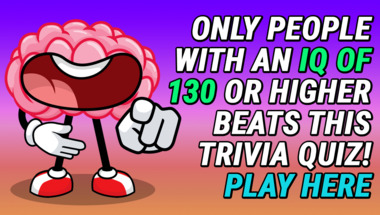 Trivia Quiz for the intellectu
10 fun and challenging questions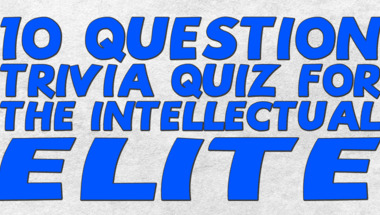 World History Quiz
10