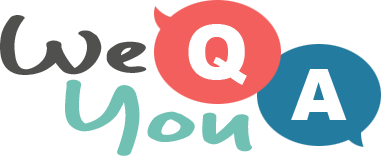 Mixed knowledge quiz for the internets smartest people
Question 1 of 10
Kandahar, Jalalabad and Kabul are cities in what country?
Question 2 of 10
Which nationality does Huevos Rancheros belong to?
Question 3 of 10
What was the surname of Ben, Adam, Hoss and Joe in Bonanza?
Question 4 of 10
Finish the name of the hard rock band: Van ______.
Question 5 of 10
How do you spell the country whose capital is Jerusalem?
Question 6 of 10
A hard swelling behind the belly button is what kind of hernia?
Question 7 of 10
8-inch, ​5 1⁄4-inch, and ​3 1⁄2-inch were formats of which disk storage medium popular between the 1970s and the 1990s?
Question 8 of 10
Libya is located on which continent?
Question 9 of 10
What communist dictator ruled North Korea in 1950?
Question 10 of 10
Which Australian Prime Minister formed the Liberal Party?

Try another one of our quizzes
Europe Geography Quiz
Let's see how smart you really are!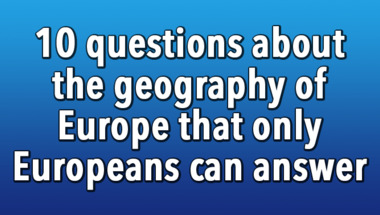 Geography Quiz
10 mix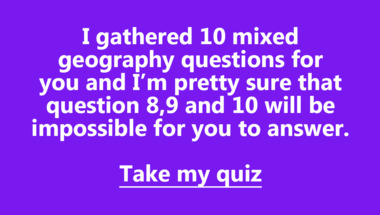 1970s Song Quiz
10 songs to guess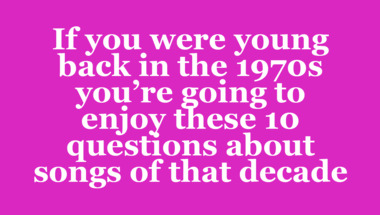 Mixed knowledge questions
10 questions in mixed categories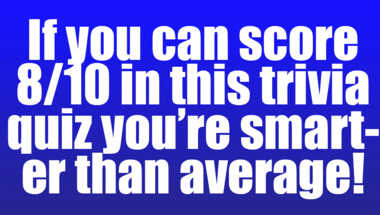 A trivia quiz for knowledge lo
You won't get close to 10/10 in this quiz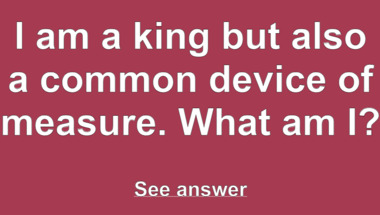 Trivia Quiz created by a mouse
Get 8 right to taste the cheese!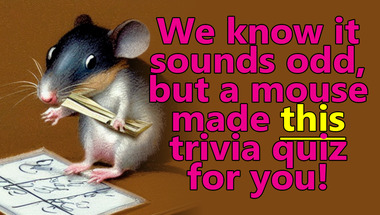 General Trivia Quiz (10 fun qu
Try out this fun quick quiz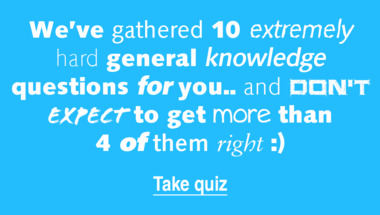 Science Trivia Quiz
Let's see how much you really know!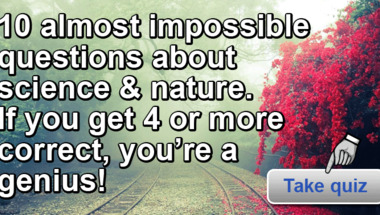 History Quiz
10 questions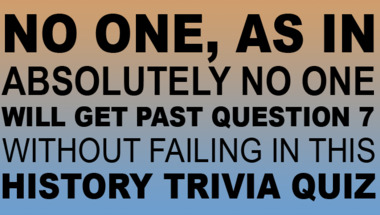 Brainy Trivia Quiz
10 mixed general trivia questions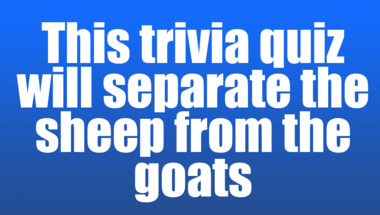 Trivia Quiz
10 questions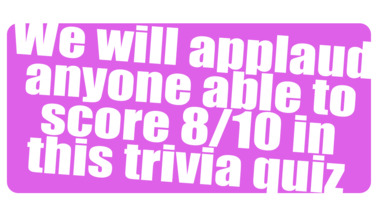 Fresh trivia quiz
The last 3 questions will be very hard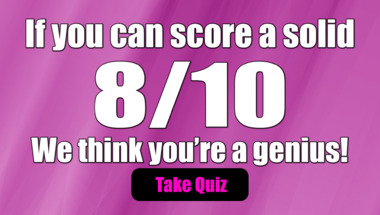 General Trivia Quiz for the br
10 easy to hard questions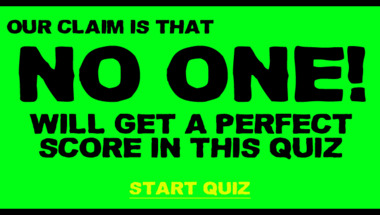 Food Quiz For Home Cooks
10 mixed questions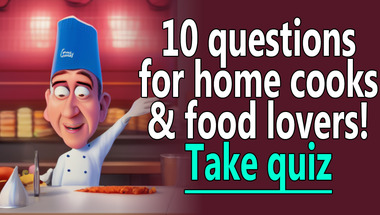 Mixed Trivia Quiz
10 questions lined up