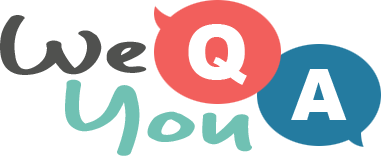 Smarter than average?
Question 1 of 10
"The Jungle Book" is based on a series of stories by which author?
Question 2 of 10
The Emirates airline is based in which city?
Question 3 of 10
Which is the lead singer of Wet Wet Wet?
Question 4 of 10
The 64th Tour de France was won by Bernard Thevenet from what country?
Question 5 of 10
Falafel is a chickpea based street food from which part of the world?
Question 6 of 10
Which country did King James I and VI rule over at first, before unifying Great Britain?
Question 7 of 10
Which novel centers around a portrait that ages while its subject remains young and handsome?
Question 8 of 10
What was the name of the Swedish chemist, engineer and innovator who invented dynamite in 1866?
Question 9 of 10
Which of these iconic albums was first released?
Question 10 of 10
If a customer asked you for a Fluke, what job would you be doing?

Try another one of our quizzes
Quiz : food & cooking
Let's see how much you know about food and co..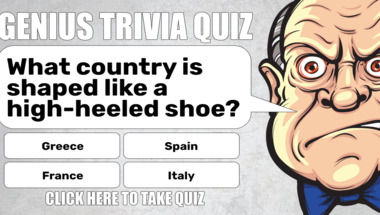 Song quiz : 1963
How many of these songs do you remember?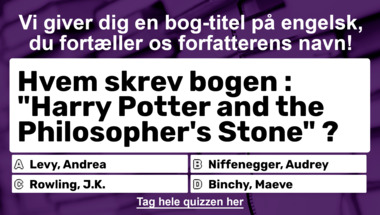 Trivia Quiz With 10 Questions
And You Will Fail At Least 50% Of Them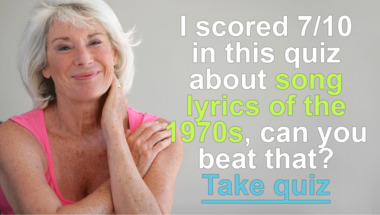 General Trivia Quiz
Let's see how smart you really are!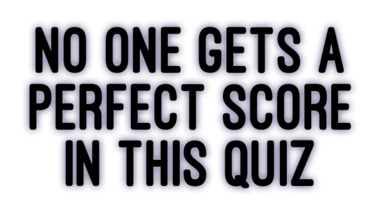 General Trivia Quiz
Let's test your trivia skills!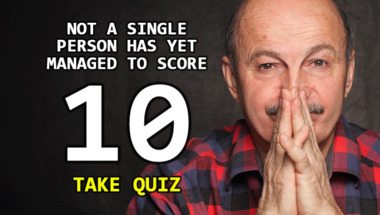 Impossible general trivia quiz
You won't get close to 10/10 in this quiz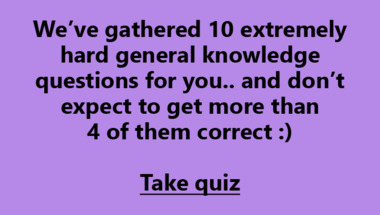 Everybody fail this trivia qui
No matter how smart you are!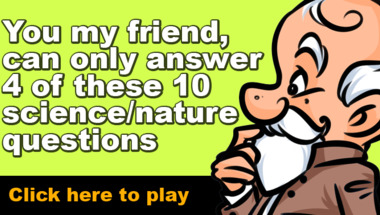 Very Hard General Trivia Quiz
Let's test your trivia skills!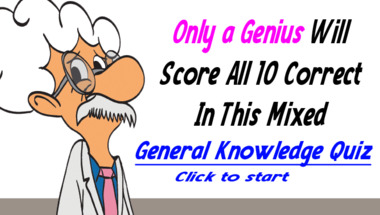 Hardest of today
10 Impossible Questions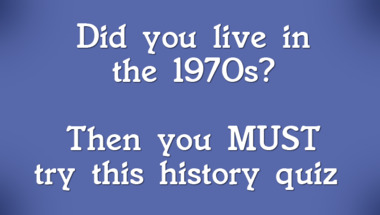 Song Quiz For Experts
Let's see how smart you really are!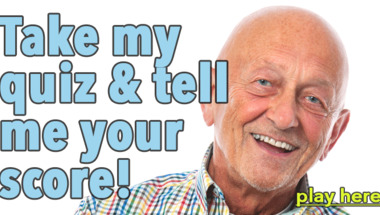 Common Knowledge for Geniuses
NO ONE can get more than 8 right in this quiz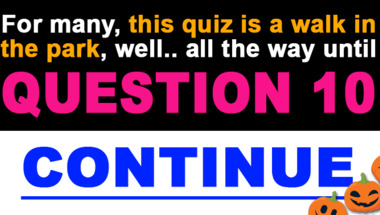 Quiz about Old Kitchen Tools
Can you nail this one?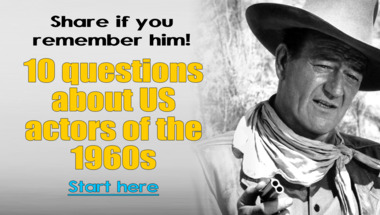 Fresh Trivia Quiz
How many of them will you answer correctly?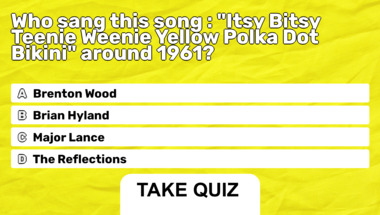 Quiz : US supermarket products
We've hidden 10 words on products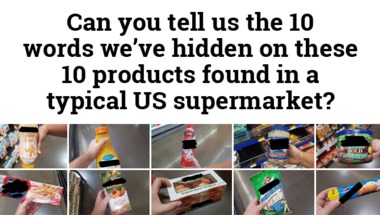 General Trivia Quiz
Can you answer at least 8 of the questions?