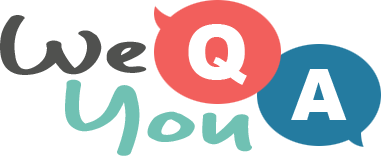 1970s History Quiz
Question 1 of 10
Elton John and Kiki Dee asked you not to break which body part?
Question 2 of 10
Who released their 12th and final album, "Let It Be" in May 1970?
Question 3 of 10
What band's original name was Tyrannosaurus Rex?
Question 4 of 10
"When I was _____, I never needed anyone and makin' love was just for fun"
Question 5 of 10
Julie Covington asked which country not to cry for her in 1977?
Question 6 of 10
Who played Wonder Woman on screen in the 70s?
Question 7 of 10
Where were the Olympic Games held in 1972?
Question 8 of 10
Sarah Brightman lost her heart to what type of trooper?
Question 9 of 10
There was an attempted kidnap of which British royal in March 1974?
Question 10 of 10
What creature was Brian in The Magic Roundabout?

Try another one of our quizzes
Trivia Quiz For Smart People
Tell your score in the comments!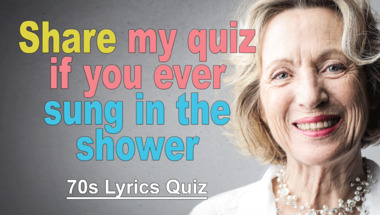 TV-QUIZ
What do you remember?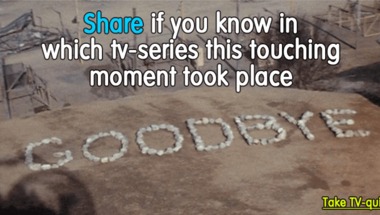 Quiz : 10 fresh trivia questio
10 hard questions to exercise your brain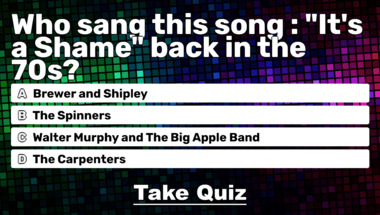 Quiz : 1960s band names
Can you complete these 10 band names?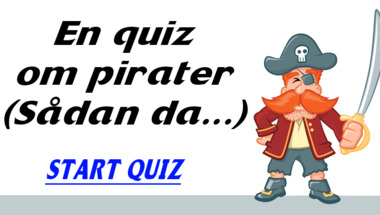 Quiz : Who sang these songs fr
How many correct answers will you get?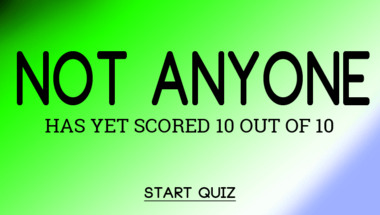 History Trivia Quiz
Tell us your score in the comment section bel..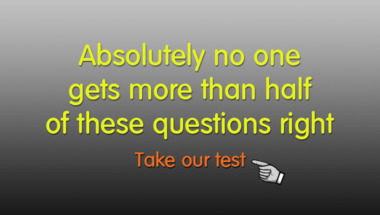 General Trivia Quiz
10 Quite Difficult Questions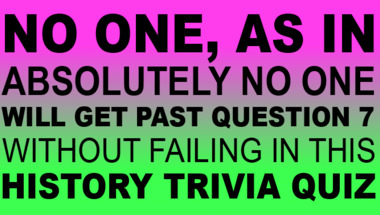 Fool Test
You need to get at least 7 out of 10 right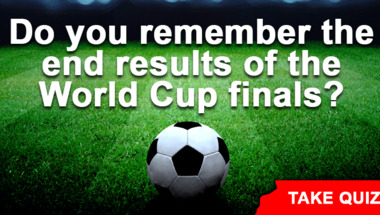 90 percent won't be able to an
How many of them will you answer correctly?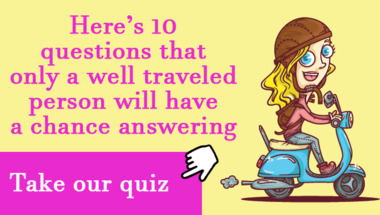 Trivia Test
10 trivia questions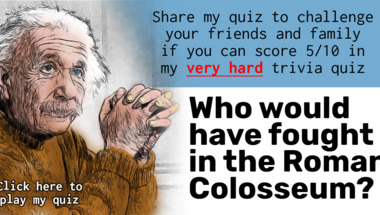 A quiz about songs from the 19
How many of the songs will you remember?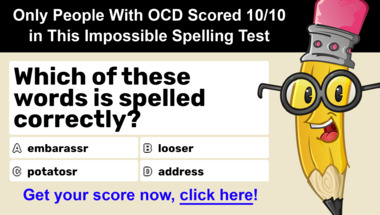 Who sang these 10 famous pop s
See if this quiz let you sing along!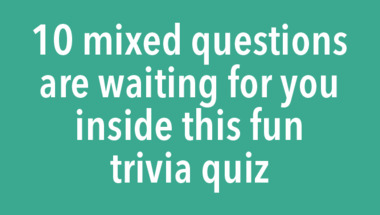 Trivia Quiz : The Average Joe
10 quite hard questions
General Knowledge For Trivia P
10 Impossible Questions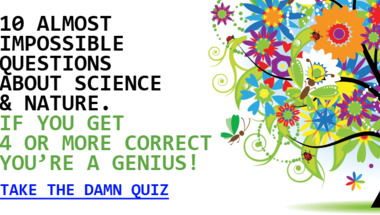 Quiz : 1960-1989 songs
How many correct will you get?