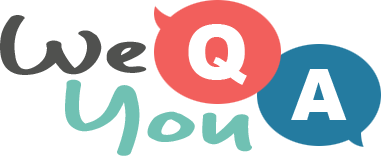 1950s History Quiz
Question 1 of 10
Which actress, later a princess, plays Amy in High Noon?
Question 2 of 10
The Teahouse of the August Moon is set in which country?
Question 3 of 10
Who plays Rameses in The Ten Commandments?
Question 4 of 10
Who starred in Pillow Talk with Rock Hudson?
Question 5 of 10
How did actor James Dean die in 1955?
Question 6 of 10
Grace Kelly, who married Prince Rainier of Monaco in 1956, was from which country?
Question 7 of 10
What was the mantra of the "minimalist movement" most popular between the 1950's and 1970's?
Question 8 of 10
Who stars with Kirk Douglas in Gunfight at the OK Corral?
Question 9 of 10
Which of the following conflicts occurred in 1956?
Question 10 of 10
"Some people say a man is made outta _____. A poor man's made outta muscle and blood"

Try another one of our quizzes
Mixed Trivia Questions
Most people wont even get 7 out of 10 correct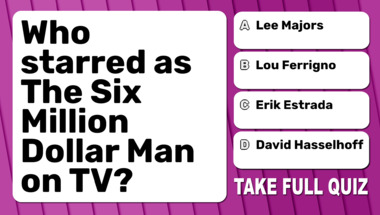 1970s Song Quiz
We name the artists you name the songs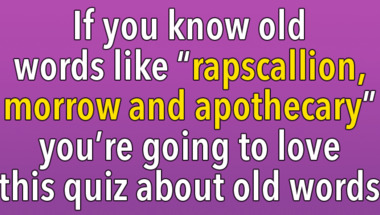 Quiz : Who sang these 10 famou
Post your score in the comments!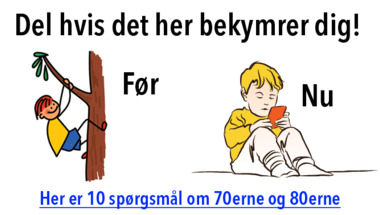 1966 Song Quiz
10 questions to test your knowledge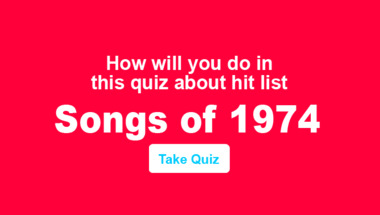 How high is your IQ?
Can you answer these 10 questions?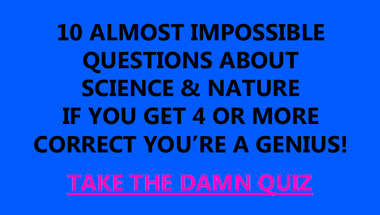 Trivia Quiz with 10 mixed ques
Share if you get 6 or more correct answers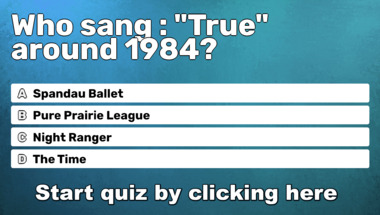 General Knowledge For Trivia L
10 hard questions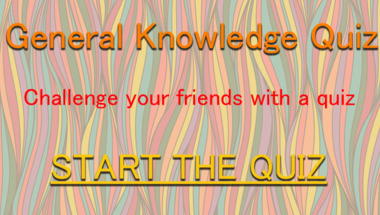 Quiz : Good Old Grandma Food
Post your score in the comments!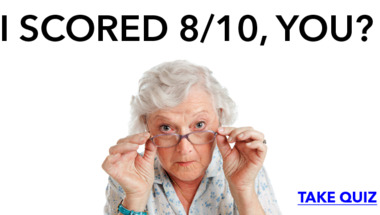 Hard Trivia Quiz
Will you even get 5 questions right?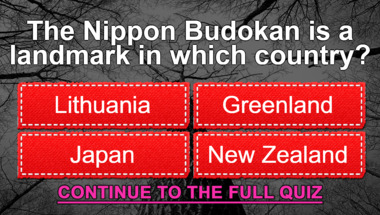 General Trivia Quiz
10 mixed questions for you to have fun with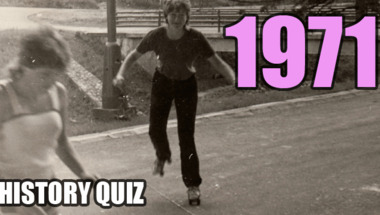 Quiz : Who is the lead singer
Post your score in the comments!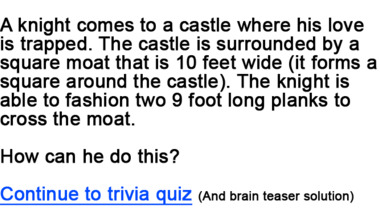 A quiz of 10 general trivia qu
Take the quiz & post your score in the comments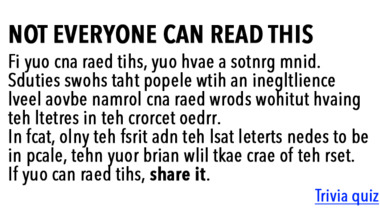 1950s Trivia Quiz
Let's see how smart you really are!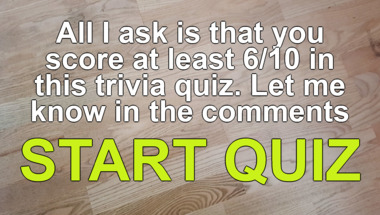 Only Someone With IQ Range 150
How many of them will you answer correctly?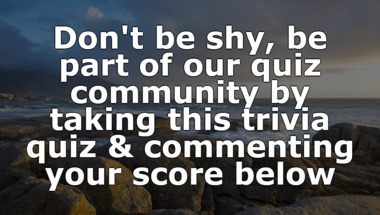 General Knowledge For Trivia E
Only smart people stand a chance