Quiz : European History 1960-1969
Question 1 of 10
Who won the British open in 1965?
Question 2 of 10
During the entire decade of the 1960's Spain had what type of government?
Question 3 of 10
In 1960, English Prime Minister Harold Macmillan gave his famous "Wind of Change" speech in South Africa about what?
Question 4 of 10
In 1961, the English Liner named Dara exploded in what Gulf?
Question 5 of 10
In 1967 French president Charles de Gaulle vetoes which countries bid to join the European common market for the second time?
Question 6 of 10
What profession ended the longest recorded labor strike in Danish history in 1961, which lasted 33 years?
Question 7 of 10
Which one of these men was NOT the Prime Minister of Italy, known as the President of the Council of Ministers?
Question 8 of 10
In 1967, the Beatles sign a contract to stay together for how many years?
Question 9 of 10
In the beginning of 1966, who is appointed to be the leader of France?
Question 10 of 10
Which Italian leader formed a government from 1963 until 1968?

Try another one of our quizzes
Trivia Quiz for everyone on Fa
10 questions in mixed categories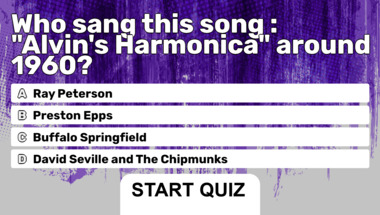 Geography Trivia Quiz
Are you smart enough for this one?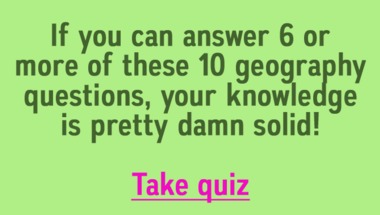 Tool quiz for women
Do you know all the names? :)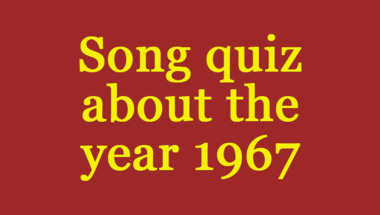 Trivia Quiz for everyone on Fa
10 questions in mixed categories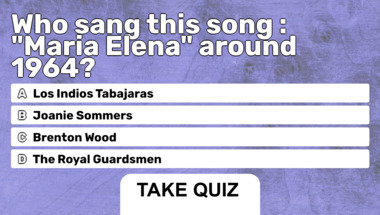 Trivia Quiz For Smart People
Tell your score in the comments!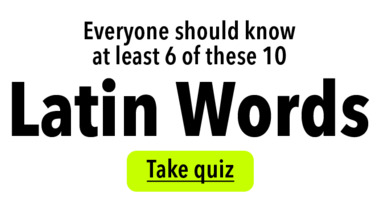 Mastermind Quiz
What will your score be?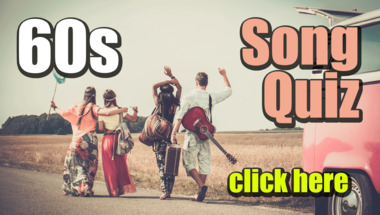 10 almost impossible trivia qu
Let's see how smart you really are!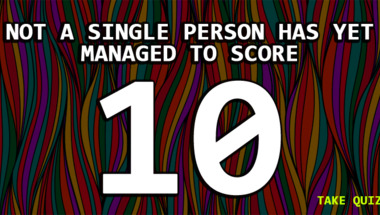 10 history questions
Are you expert enough for this quiz?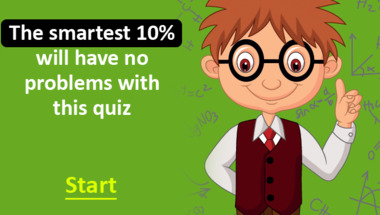 Movie Quiz
10 Impossible Questions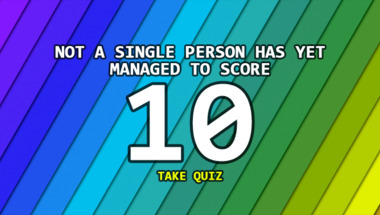 General Knowledge For Trivia E
10 Almost Impossible Questions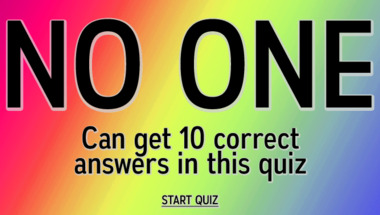 Trivia Quiz with 10 mixed ques
After taking the quiz, tell us your score in the comments :)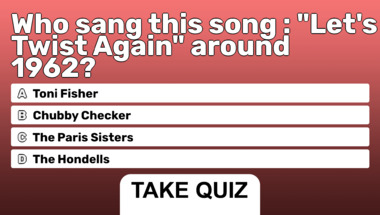 What do you remember about the
10 questions to test your knowledge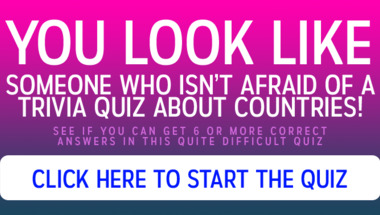 Love Song Quiz
10 songs missing the correct artist. Help us out!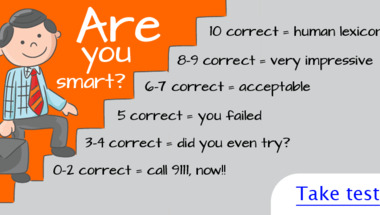 10 questions about medicine
How many correct will you get?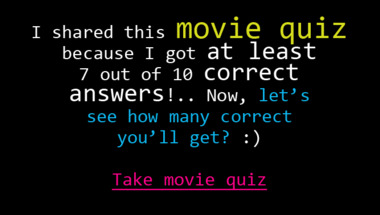 1960-1989 Song Quiz
How many correct will you get?