Impossible general knowledge quiz
Question 1 of 10
In what country would you find the Acropolis?
Question 2 of 10
Which pop musical star used to have a featured short 3D motion picture at Disneyland?
Question 3 of 10
Which word meaning a feud is correct here?
Question 4 of 10
Which tiny nation sits on the French Riviera?
Question 5 of 10
Which of these describes what salt does in water?
Question 6 of 10
Many thought Lucy in the Sky With Diamonds was a coded reference to lysergic acid diethylamide. What is this?
Question 7 of 10
Who did "Simple Simon" meet when he went to the fair?
Question 8 of 10
Who was Charlie "Lucky" Luciano?
Question 9 of 10
What fifth generation iOS device was released in late 2012 alongside the iPhone 5?
Question 10 of 10
Which species of tree is the tallest in the world?

Try another one of our quizzes
Tool quiz for women
Do you know all the names? :)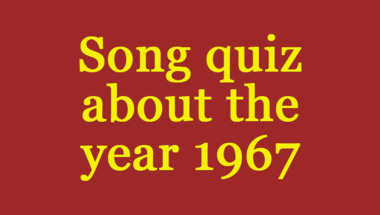 Trivia Quiz For Smart People
Tell your score in the comments!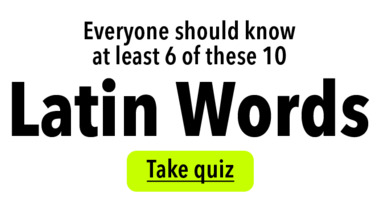 Expert Trivia Quiz
10 questions to test your knowledge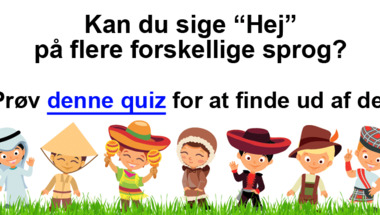 Quiz : UK Actors of the 1970s
How many correct you get will reflect your level of knowledge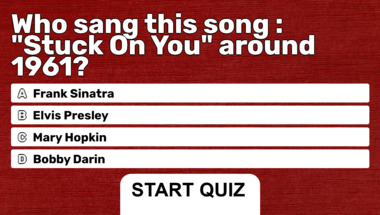 Trivia quiz for smart people
How many correct will you get?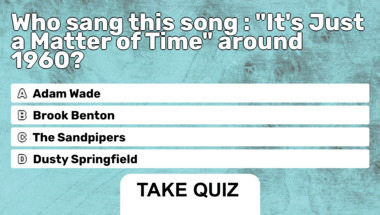 World History Quiz
10 Quite Difficult Questions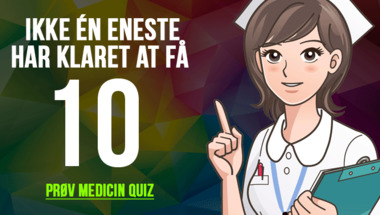 Science & Nature Trivia Quiz
10 Quite Difficult Questions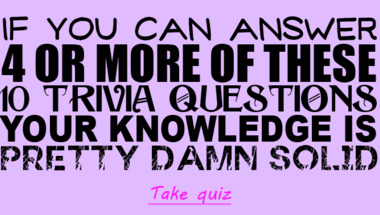 Mixed Trivia Questions
How many of them do you remember?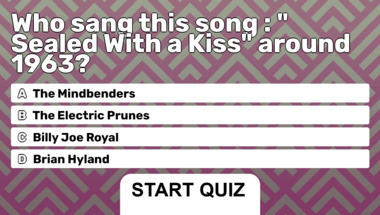 Genius Test
10 Impossible Questions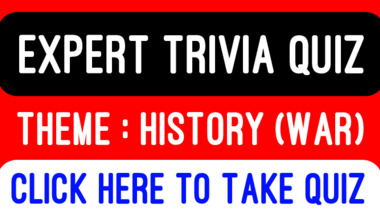 10 mixed categories questions
Do you have what it takes?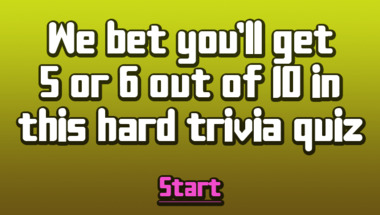 Love Song Quiz
10 songs missing the correct artist. Help us out!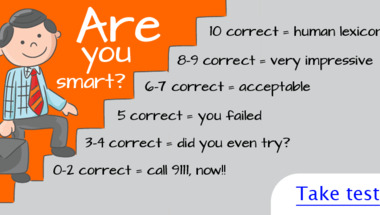 10 almost impossible trivia qu
Let's see how smart you really are!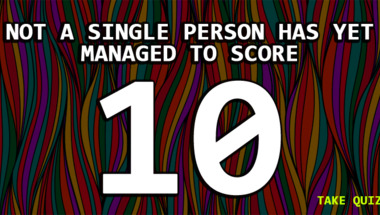 10 hard trivia questions
Only very few can answer these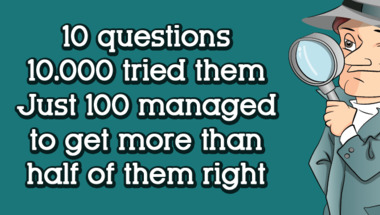 Quiz for geniuses
How smart are you really?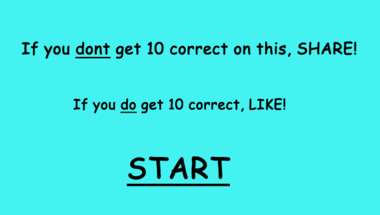 10 General Knowledge Questions
How smart are you really?