10 hard trivia questions
Question 1 of 10
What annual event takes place on the White House lawn each Easter Monday for children?
Question 2 of 10
Which of the following animals is a mammal?
Question 3 of 10
Which Charles Dickens' novel wwas turned into a 1968 musical?
Question 4 of 10
The tango dance originates in which country?
Question 5 of 10
What was the name of the ranch where the Ewing family lived in TV's "Dallas"?
Question 6 of 10
How do astronauts warm their food aboard a space shuttle?
Question 7 of 10
What is the capital of Philippines?
Question 8 of 10
In what year was Frank Lloyd Wright born?
Question 9 of 10
It is about 3300 miles from Seattle to Miami, how fast do you need to fly to get there in 3 hours?
Question 10 of 10
Who was the author of "Treasure Island"?

Try another one of our quizzes
Tool quiz for women
Do you know all the names? :)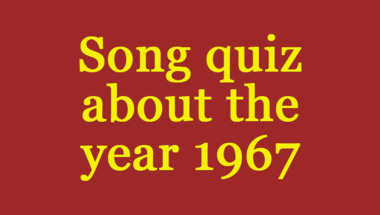 Trivia Quiz For Smart People
Tell your score in the comments!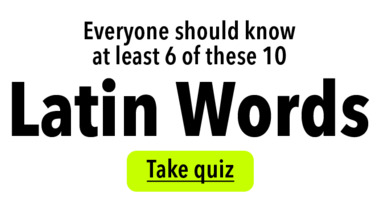 Expert Trivia Quiz
10 questions to test your knowledge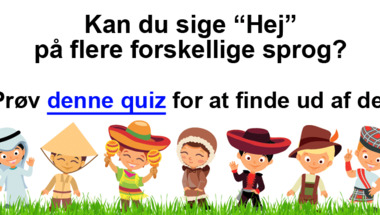 Quiz : UK Actors of the 1970s
How many correct you get will reflect your level of knowledge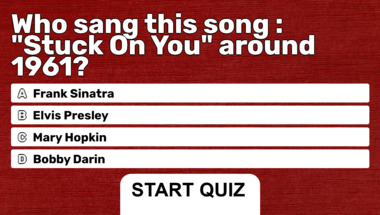 Trivia quiz for smart people
How many correct will you get?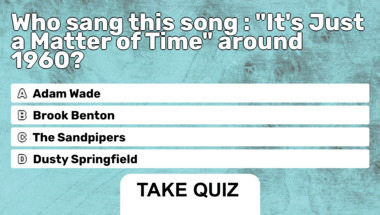 World History Quiz
10 Quite Difficult Questions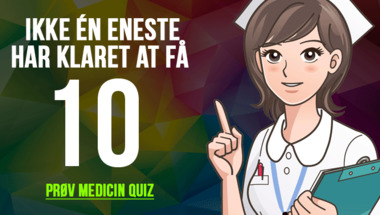 Science & Nature Trivia Quiz
10 Quite Difficult Questions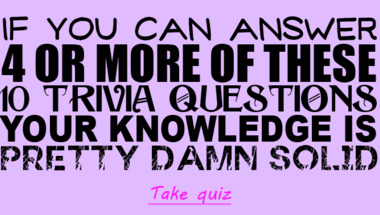 Mixed Trivia Questions
How many of them do you remember?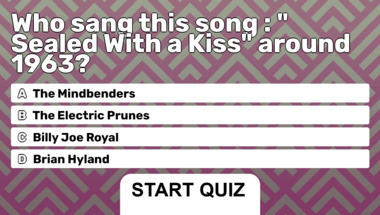 Genius Test
10 Impossible Questions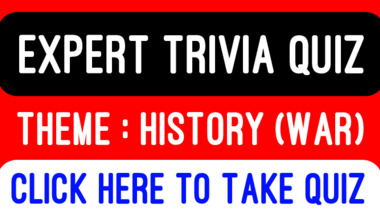 10 mixed categories questions
Do you have what it takes?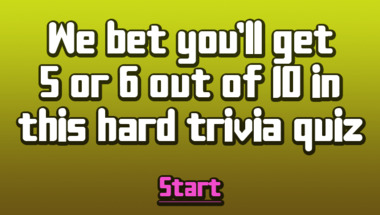 Love Song Quiz
10 songs missing the correct artist. Help us out!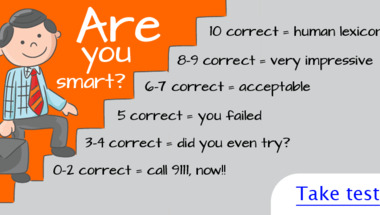 10 almost impossible trivia qu
Let's see how smart you really are!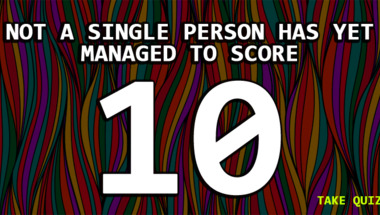 10 hard trivia questions
Only very few can answer these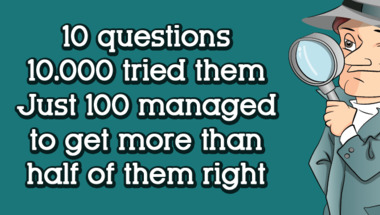 Quiz for geniuses
How smart are you really?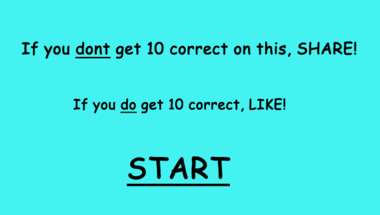 10 General Knowledge Questions
How smart are you really?