10 mixed history questions
Question 1 of 10
In 1953, Dag Hammarskjold of which country became Secretary General of the UN?
Question 2 of 10
Who was George C. Marshall?
Question 3 of 10
Empress K Gyoku ruled which nation in the 7th century?
Question 4 of 10
Where did Britain restore parliamentary powers after Sinn Fein agreed to disarm?
Question 5 of 10
What is another name for a big battleship?
Question 6 of 10
In which year was NATO created?
Question 7 of 10
Which punk group was fired by EMI after abusive behaviour at an airport in 1977?
Question 8 of 10
"Beware the ides of March" was a warning famously ignored by who?
Question 9 of 10
In February 2013 which country announced a successful underground nuclear test, to the outrage of the international community?
Question 10 of 10
In 1965, in the United Kingdom, what punishment for criminal acts was abolished?

Try another one of our quizzes
Tool quiz for women
Do you know all the names? :)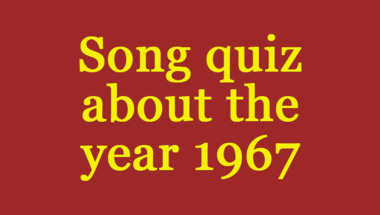 Quiz : UK Actors of the 1970s
How many correct you get will reflect your level of knowledge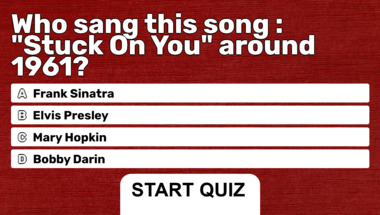 Trivia Quiz For Smart People
Tell your score in the comments!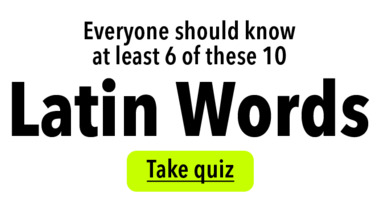 What do you drink from these g
90% will fail at least 3 of these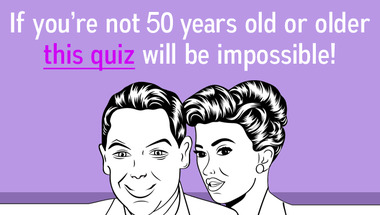 Mixed Trivia Questions
How many of them do you remember?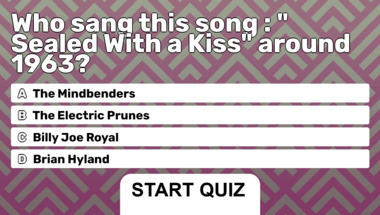 Trivia quiz for smart people
How many correct will you get?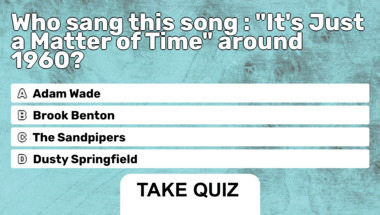 World History Quiz
10 Quite Difficult Questions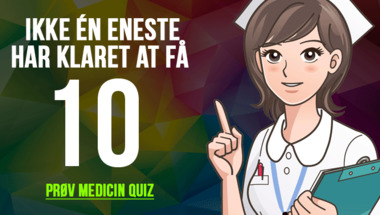 Genius Test
10 Impossible Questions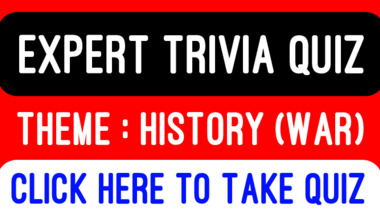 Science & Nature Trivia Quiz
10 Quite Difficult Questions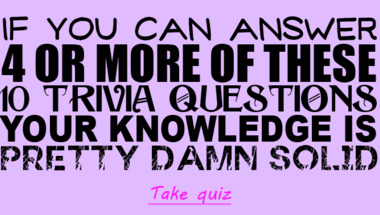 Expert Trivia Quiz
10 questions to test your knowledge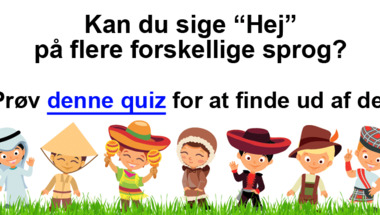 10 hard trivia questions
Only very few can answer these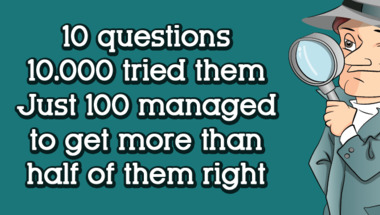 General Knowledge For Trivia P
How many of them will you answer correctly?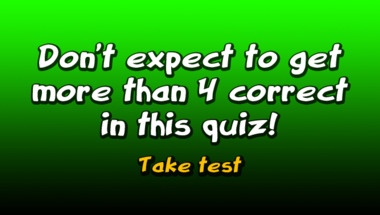 10 mixed categories questions
Do you have what it takes?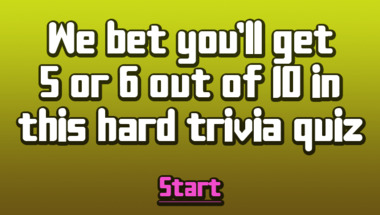 10 General Knowledge Questions
How smart are you really?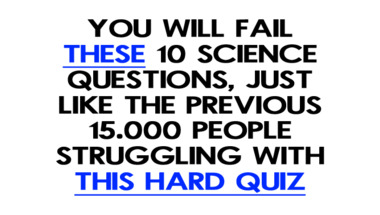 Quiz : Who is the other part o
Beware, this quiz is not easy! :)