Impossible general knowledge quiz
Question 1 of 10
Which of the following words does not belong?
Question 2 of 10
Jacques Cousteau died in 1997. What did he help to invent?
Question 3 of 10
What fashion term refers to "business dress, without a tie"?
Question 4 of 10
What is browning meat or poultry in liquid or fat, then cooking covered on low heat for a long time?
Question 5 of 10
What was Rose Royce wishing on in 1978?
Question 6 of 10
The marine iguana is endemic to which group of islands?
Question 7 of 10
Because showing images was discouraged, Islamic art features all but what?
Question 8 of 10
What does stockout mean?
Question 9 of 10
James Leonard Plimpton invented which wheeled footwear?
Question 10 of 10
'Confectioners' sugar' is an alternative name for what?

Try another one of our quizzes
Tool quiz for women
Do you know all the names? :)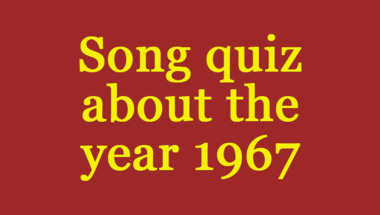 Trivia Quiz For Smart People
Tell your score in the comments!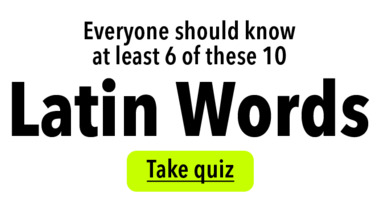 Expert Trivia Quiz
10 questions to test your knowledge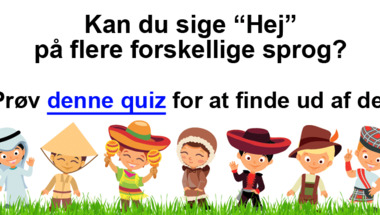 Quiz : UK Actors of the 1970s
How many correct you get will reflect your level of knowledge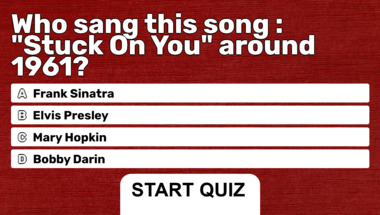 Trivia quiz for smart people
How many correct will you get?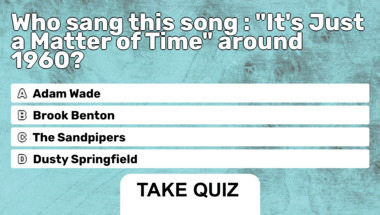 World History Quiz
10 Quite Difficult Questions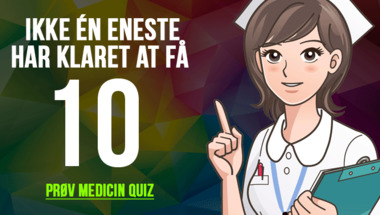 Science & Nature Trivia Quiz
10 Quite Difficult Questions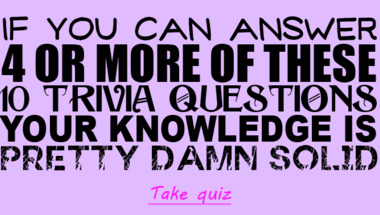 Mixed Trivia Questions
How many of them do you remember?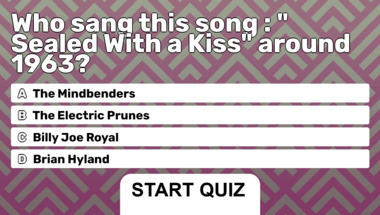 Genius Test
10 Impossible Questions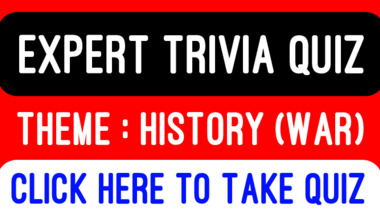 10 mixed categories questions
Do you have what it takes?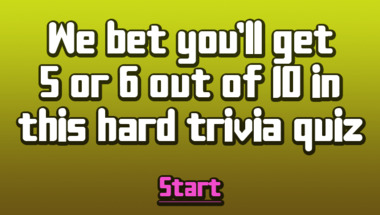 Love Song Quiz
10 songs missing the correct artist. Help us out!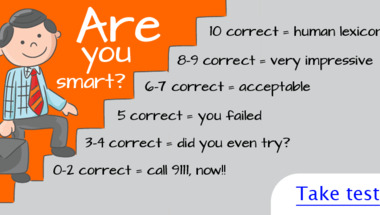 10 almost impossible trivia qu
Let's see how smart you really are!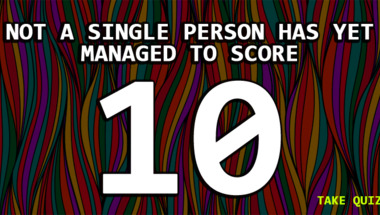 10 hard trivia questions
Only very few can answer these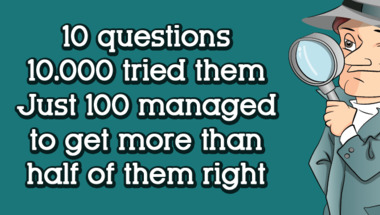 Quiz for geniuses
How smart are you really?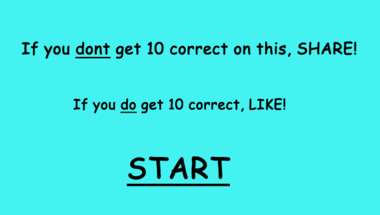 10 General Knowledge Questions
How smart are you really?