10 hard trivia questions
Question 1 of 10
In which natural environment are 'dunes' found?
Question 2 of 10
What word means a mild or moderate temperature?
Question 3 of 10
Emma Bunton was a member of which group?
Question 4 of 10
Weather is made up of temperature, precipitation, wind and what else?
Question 5 of 10
How do you spell the name of the medical condition related to insulin?
Question 6 of 10
Which aeronautical term is an aircraft that derives its lift from rotating lifting surfaces?
Question 7 of 10
At least how long should the warm-up in your physical training session last?
Question 8 of 10
What does nullus mean in English?
Question 9 of 10
The salmon dish Gravadlax comes from which part of Europe?
Question 10 of 10
Which two elements combine to make common salt?

Try another one of our quizzes
Trivia Quiz. Are you smart eno
Your score will tell!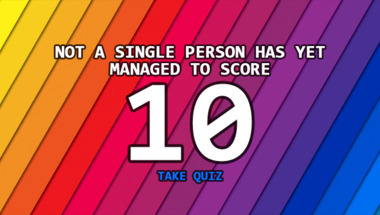 General Knowledge For Trivia L
Let's see how smart you really are!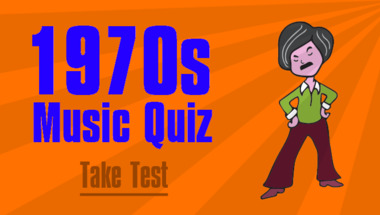 The Spanish Words Challenge
Tell us the meaning of these 10 words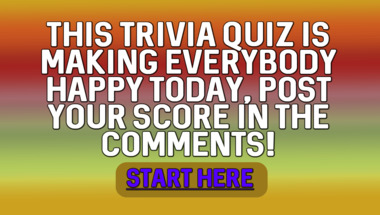 General Knowledge For Trivia L
10 questions to test your knowledge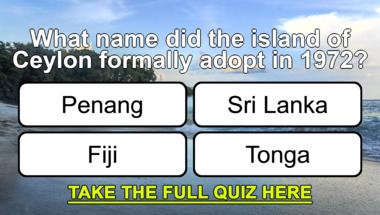 10 hard trivia questions
Let us know your score in the comments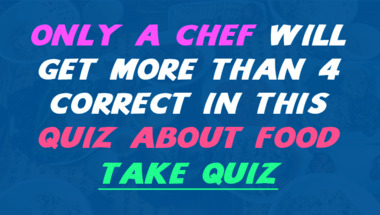 1950s Music Quiz
Do you still have friends from back then?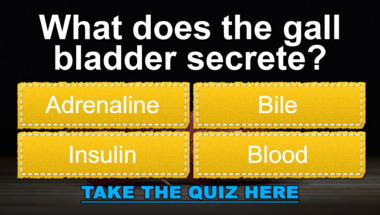 1960s Lyrics Quiz
How many correct answers will you get?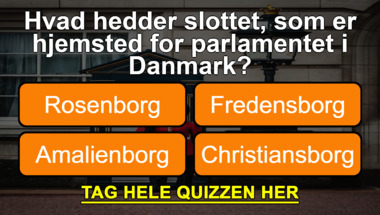 10 hard trivia questions
Can you get more than half of them right?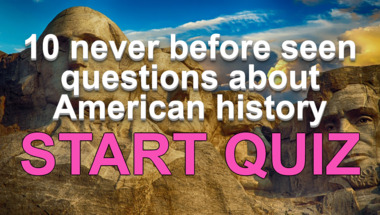 Cooking Quiz That You Need To
Show Us What You Got!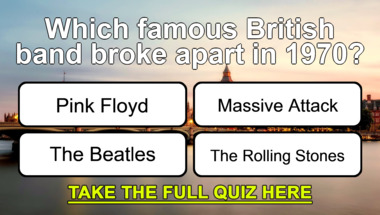 Quiz about Old Sayings
10 easy questions for everyone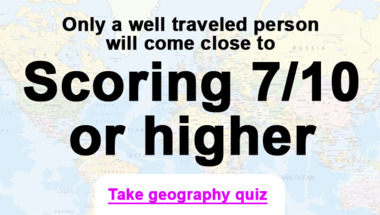 Words & Spelling Quiz
How many correct will you get?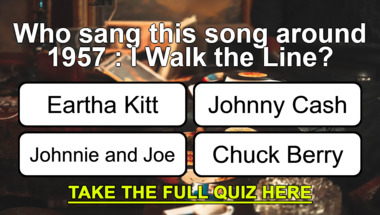 Trivia challenge for experts
Do you have it in you?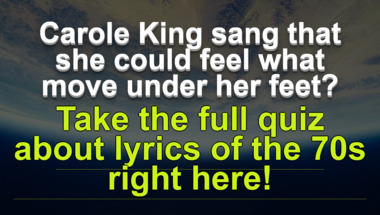 A geography quiz for knowledge
Trust us, the last 2 questions will haunt you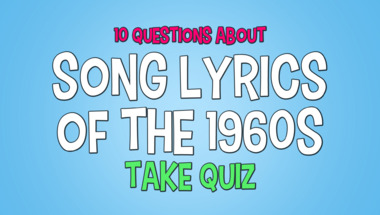 Trivia Quiz
10 questions to test your knowledge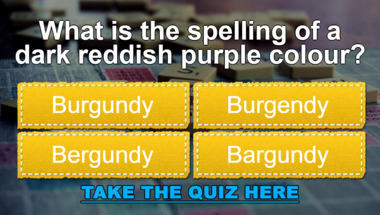 General Knowledge For Trivia L
We ask you 10 questions