History challenge for experts
Question 1 of 10
Which country did St. Patrick help convert to Christianity?
Question 2 of 10
In what industry did John Davidson Rockefeller get rich?
Question 3 of 10
Who killed John F. Kennedy's presumed assassin Lee Harvey Oswald?
Question 4 of 10
Nostradamus published a series of what in the 16th century?
Question 5 of 10
Hitler wrote an infamous book during his years in prison, after his failed 1923 revolution attempt. What is its name?
Question 6 of 10
What famous British actor known for his roles in Horror films died in 1969 at age 81?
Question 7 of 10
Who negotiated the Nuclear Test-Ban Treaty ?
Question 8 of 10
Long Kesh Maze prison near which city went on fire in 1974?
Question 9 of 10
In what war was the 'Battle for Iwo Jima'?
Question 10 of 10
The Battle of the Somme took place during which conflict?

Try another one of our quizzes
Trivia Quiz. Are you smart eno
Your score will tell!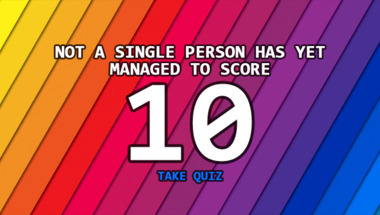 General Knowledge For Trivia L
Let's see how smart you really are!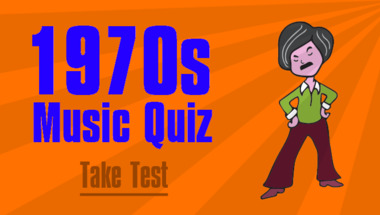 The Spanish Words Challenge
Tell us the meaning of these 10 words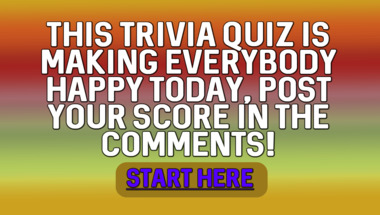 General Knowledge For Trivia L
10 questions to test your knowledge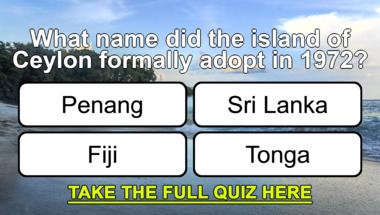 10 hard trivia questions
Let us know your score in the comments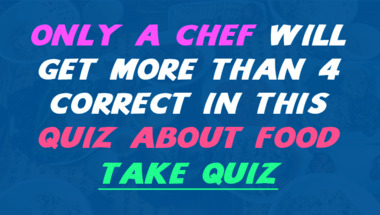 1950s Music Quiz
Do you still have friends from back then?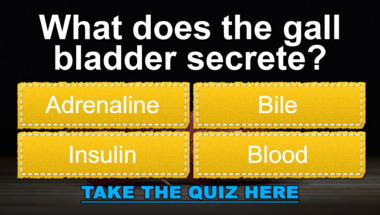 1960s Lyrics Quiz
How many correct answers will you get?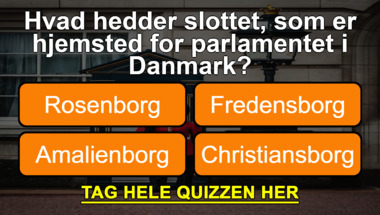 10 hard trivia questions
Can you get more than half of them right?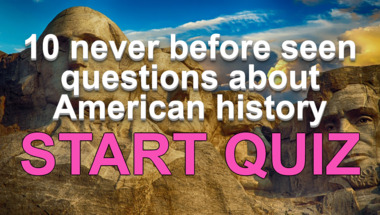 Cooking Quiz That You Need To
Show Us What You Got!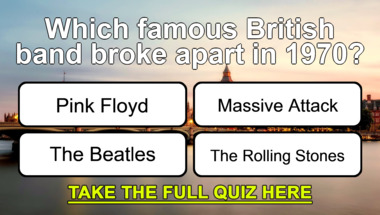 Quiz about Old Sayings
10 easy questions for everyone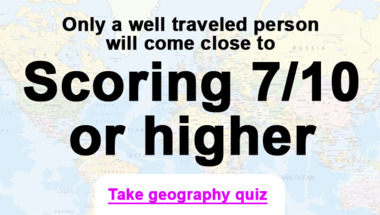 A geography quiz for knowledge
Trust us, the last 2 questions will haunt you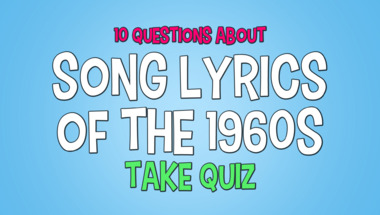 Words & Spelling Quiz
How many correct will you get?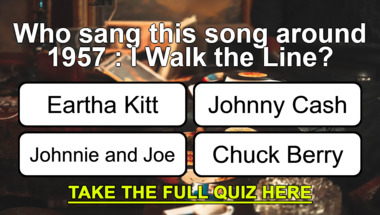 Trivia challenge for experts
Do you have it in you?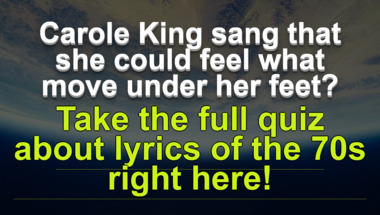 Trivia Quiz
10 questions to test your knowledge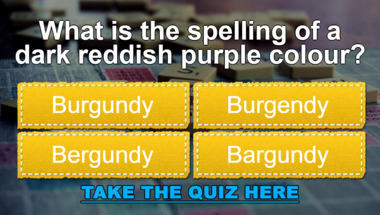 Geography Trivia Quiz
Theme : Buildings