1970s Hits Lyrics Quiz
Question 1 of 10
What US state is mentioned in John Denver's "Country Roads"?
Question 2 of 10
Rod Stewart asked "D'Ya think I'm" what in 1978?
Question 3 of 10
What colour of light spells danger, according to a 1977 Billy Ocean song?
Question 4 of 10
Redbone was singing about the witch queen of which city in 1971?
Question 5 of 10
The Don McLean song "Vincent" is about which artist?
Question 6 of 10
Which artist sang "In the day we sweat it out on the streets of a runaway American dream"?
Question 7 of 10
According to Abba, the history book on the shelf was always doing what?
Question 8 of 10
The Tramps had what type of inferno in 1978?
Question 9 of 10
Who was the lover of the Russian queen in the Boney M song?
Question 10 of 10
"Hey sister, go sister, Soul sister, go sister" is from which song?

Try another one of our quizzes
Trivia Quiz. Are you smart eno
Your score will tell!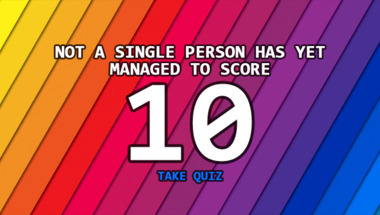 General Knowledge For Trivia L
Let's see how smart you really are!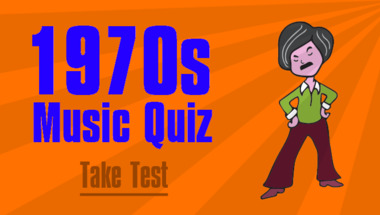 The Spanish Words Challenge
Tell us the meaning of these 10 words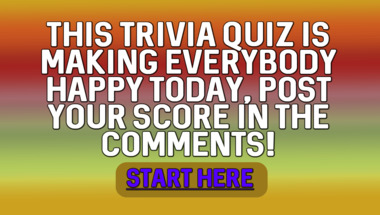 General Knowledge For Trivia L
10 questions to test your knowledge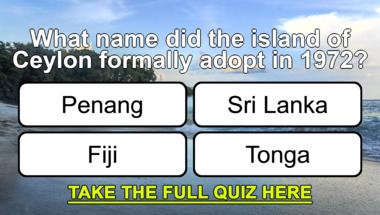 10 hard trivia questions
Let us know your score in the comments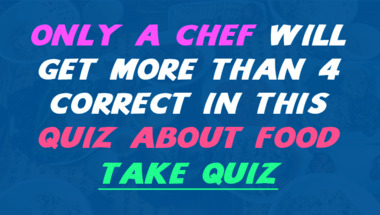 1950s Music Quiz
Do you still have friends from back then?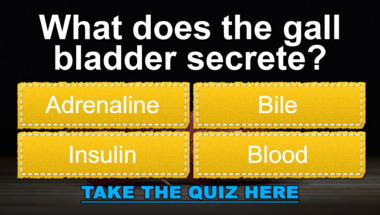 1960s Lyrics Quiz
How many correct answers will you get?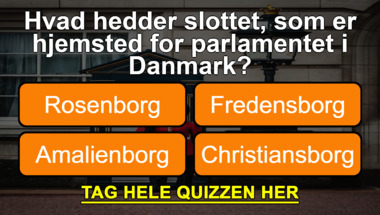 10 hard trivia questions
Can you get more than half of them right?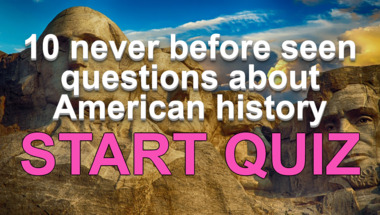 Cooking Quiz That You Need To
Show Us What You Got!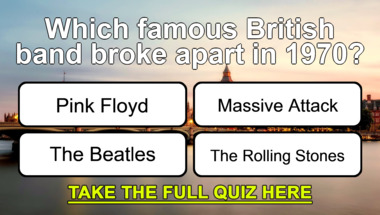 Quiz about Old Sayings
10 easy questions for everyone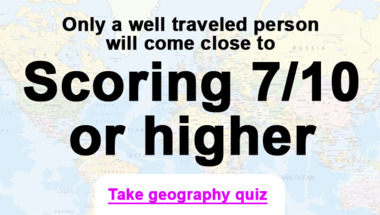 Trivia challenge for experts
Do you have it in you?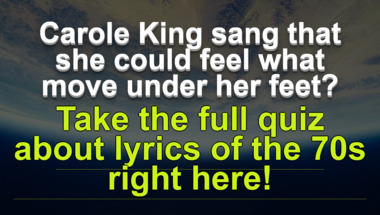 Words & Spelling Quiz
How many correct will you get?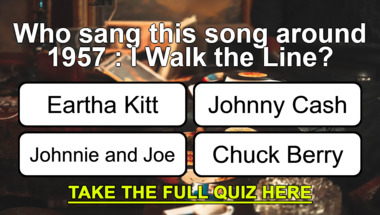 A geography quiz for knowledge
Trust us, the last 2 questions will haunt you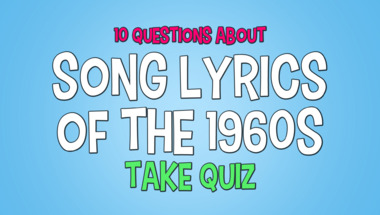 Trivia Quiz
10 questions to test your knowledge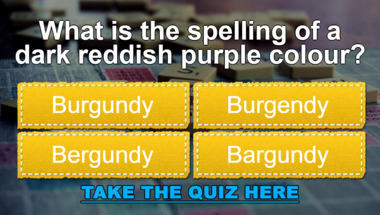 General Knowledge For Trivia L
We ask you 10 questions