Impossible general knowledge quiz
Question 1 of 10
Which of these animals has true horns?
Question 2 of 10
Which word means silly or slightly eccentric?
Question 3 of 10
The Chongqing World Trade Center, completed in 2005 at a height of 929 feet, is located where?
Question 4 of 10
At what battle was Napoleon defeated in 1815?
Question 5 of 10
A great Egret is which type of animal?
Question 6 of 10
Prosciutto ham comes from which country?
Question 7 of 10
Which of these words means "to have had a conversation"?
Question 8 of 10
Which rights for women did Susan B. Anthony and Carrie Chapman Catt fight for until 1920?
Question 9 of 10
Which is the correct spelling of the word meaning something which is not obvious?
Question 10 of 10
Sapphires are generally which color?

Try another one of our quizzes
Tool quiz for women
Do you know all the names? :)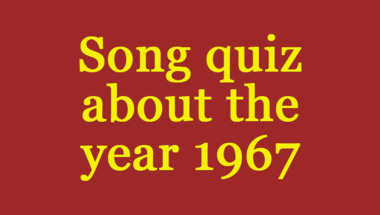 Trivia Quiz For Smart People
Tell your score in the comments!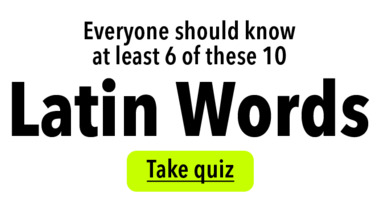 Expert Trivia Quiz
10 questions to test your knowledge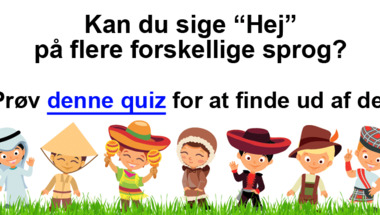 Quiz : UK Actors of the 1970s
How many correct you get will reflect your level of knowledge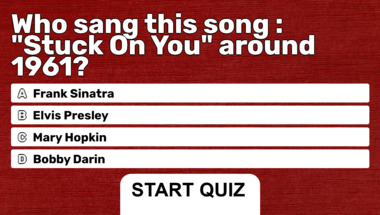 Trivia quiz for smart people
How many correct will you get?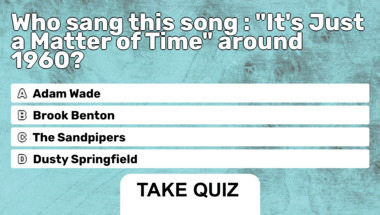 World History Quiz
10 Quite Difficult Questions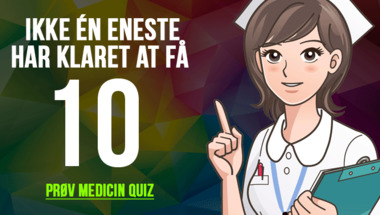 Mixed Trivia Questions
How many of them do you remember?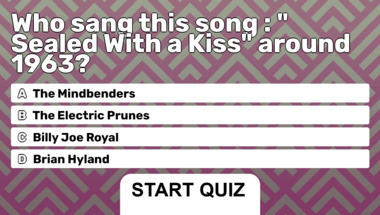 Science & Nature Trivia Quiz
10 Quite Difficult Questions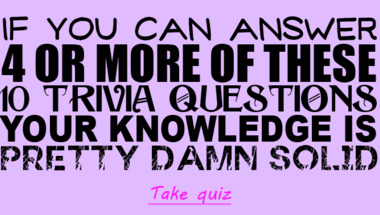 10 mixed categories questions
Do you have what it takes?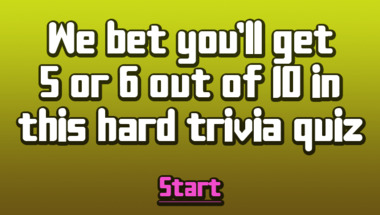 Genius Test
10 Impossible Questions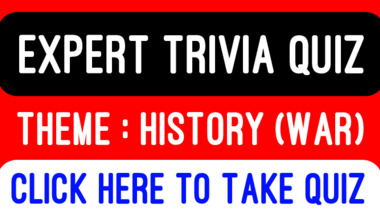 Love Song Quiz
10 songs missing the correct artist. Help us out!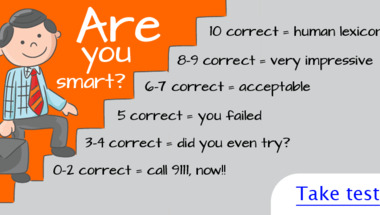 10 hard trivia questions
Only very few can answer these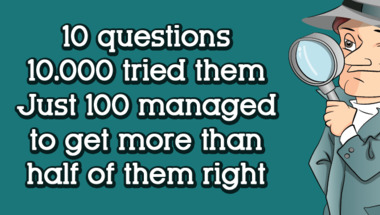 10 almost impossible trivia qu
Let's see how smart you really are!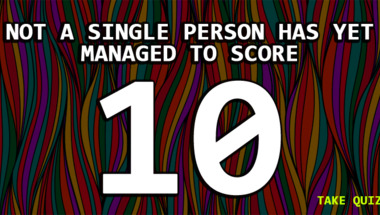 10 General Knowledge Questions
How smart are you really?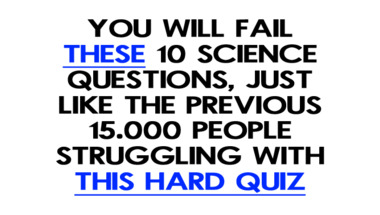 Quiz for geniuses
How smart are you really?