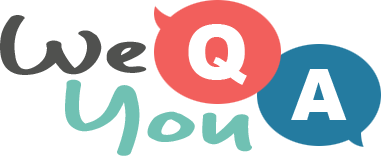 General trivia quiz
Question 1 of 10
What crustacean attaches itself permanently to underwater surfaces?
Question 2 of 10
Which of these is not one of Santa's reindeer?
Question 3 of 10
Mark the Scottish city
Question 4 of 10
What direction is sunrise?
Question 5 of 10
Of these, which was invented in 1962?
Question 6 of 10
What do you call the system of naming things?
Question 7 of 10
Who is referred to as "King of the Wild Frontier"?
Question 8 of 10
Which company released the Gameboy?
Question 9 of 10
Which major city in the UK is represented by the postcode 'B'?
Question 10 of 10
The river Seine flows through which major city?

Try another one of our quizzes
Knowledge quiz for you
10 questions to test your knowledge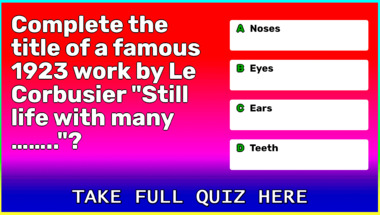 Mixed trivia quiz for the 10%
Share if you get 6 or more correct answers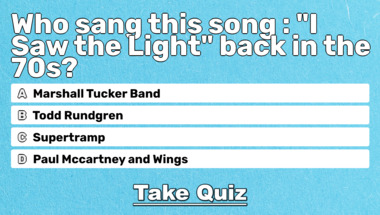 Insanely Hard Trivia Quiz
Post Your Low Score Now!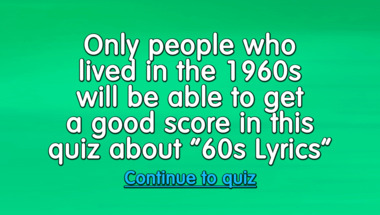 History Quiz
10 trivia questions for everyone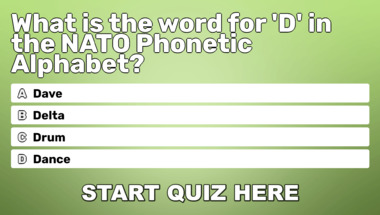 Trivia Quiz with 10 mixed ques
A quiz for our smartest followers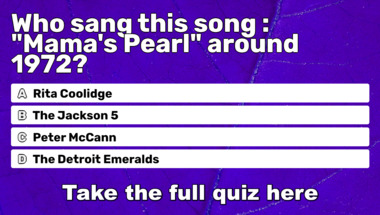 1964 Song Quiz
How many of them will you answer correctly?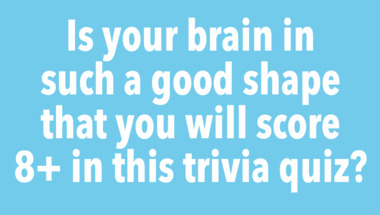 Mixed Knowledge Quiz
10 Hard Questions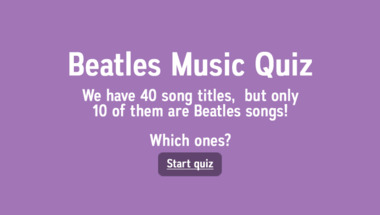 Meaning Of Words/Spelling Quiz
How smart are you really?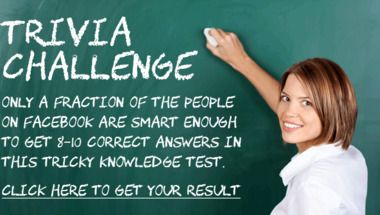 10 quite difficult trivia ques
How many correct will you get?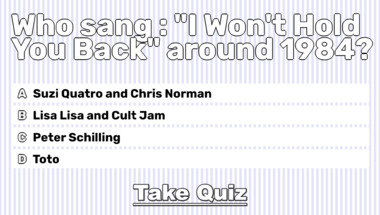 Hard General Knowledge Quiz
10 questions to test your knowledge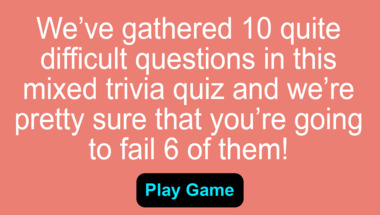 Song Quiz : The 1960s
Tell us your result in the comments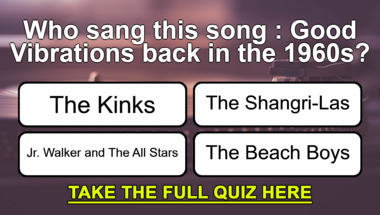 General Trivia Quiz
Let's see how smart you really are!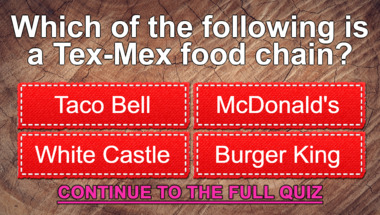 How's your brain today?
10 questions to test your knowledge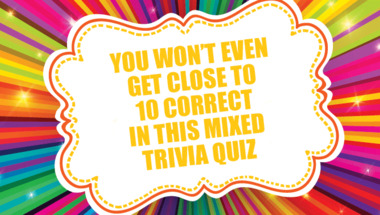 Quiz : Who sang these 10 famou
Post your score in the comments!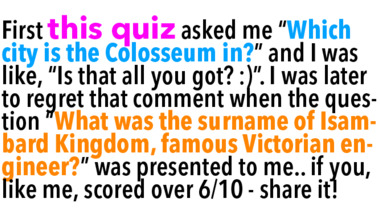 Who sang these 10 famous songs
Music quiz for experts