A quiz for everyone (Trivia)
Question 1 of 10
What is the study of plants called?
Question 2 of 10
Which of the following city hosts a major fashion week?
Question 3 of 10
Which of these was a famous baseball player?
Question 4 of 10
China, Russia and South Korea border which country?
Question 5 of 10
A department store in which US city hosted the first catwalk show in 1903?
Question 6 of 10
The Raiders and 49rs are NFL teams in which state?
Question 7 of 10
Lime Street is a major railway station in whch UK city?
Question 8 of 10
Which of these is an average man's size in the European system of shoe measurement?
Question 9 of 10
What sort of injury would result in been unable to write?
Question 10 of 10
Chatsworth House in Derbyshire is the stately home of which duke?

Try another one of our quizzes
Tool quiz for women
Do you know all the names? :)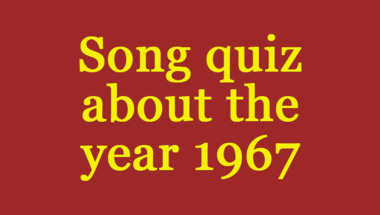 Quiz : UK Actors of the 1970s
How many correct you get will reflect your level of knowledge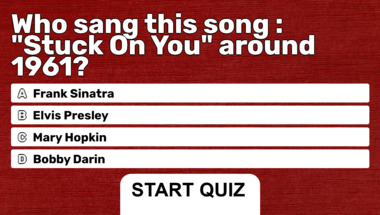 Trivia Quiz For Smart People
Tell your score in the comments!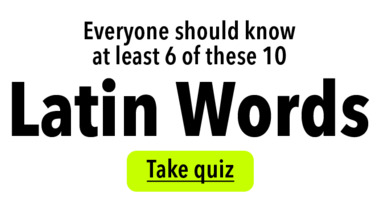 What do you drink from these g
90% will fail at least 3 of these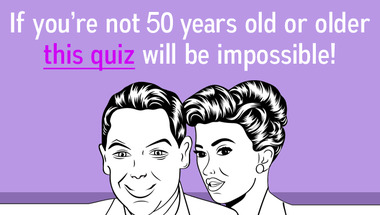 Trivia quiz for smart people
How many correct will you get?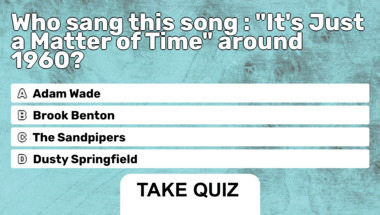 Mixed Trivia Questions
How many of them do you remember?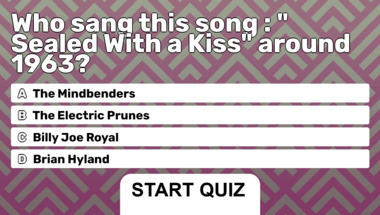 World History Quiz
10 Quite Difficult Questions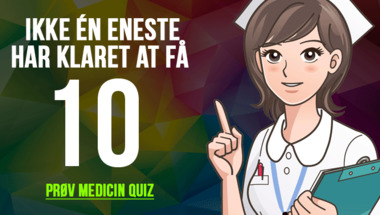 Science & Nature Trivia Quiz
10 Quite Difficult Questions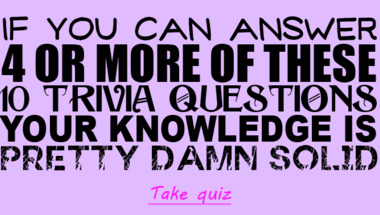 Expert Trivia Quiz
10 questions to test your knowledge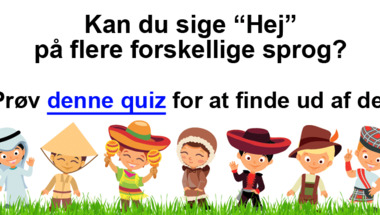 General Knowledge For Trivia P
How many of them will you answer correctly?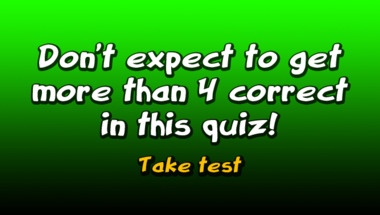 10 General Knowledge Questions
How smart are you really?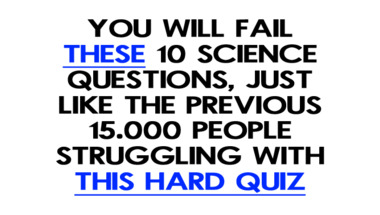 10 mixed categories questions
Do you have what it takes?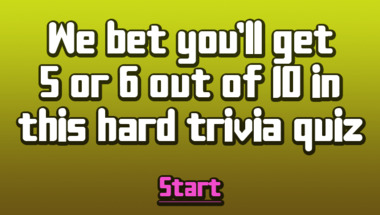 Quiz : Who is the other part o
Beware, this quiz is not easy! :)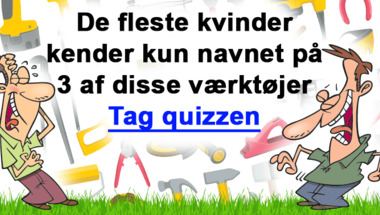 Genius Test
10 Impossible Questions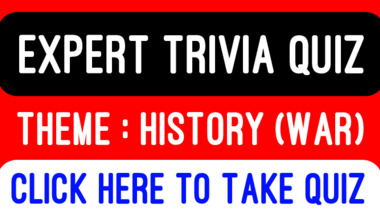 10 hard trivia questions
Only very few can answer these